Home
The OS for flexible, safe, and human-centric workspaces
The new spaceOS platform with its APIs, Apps, TX, and FM functions is powering the future of office real estate and flex-space
Contact us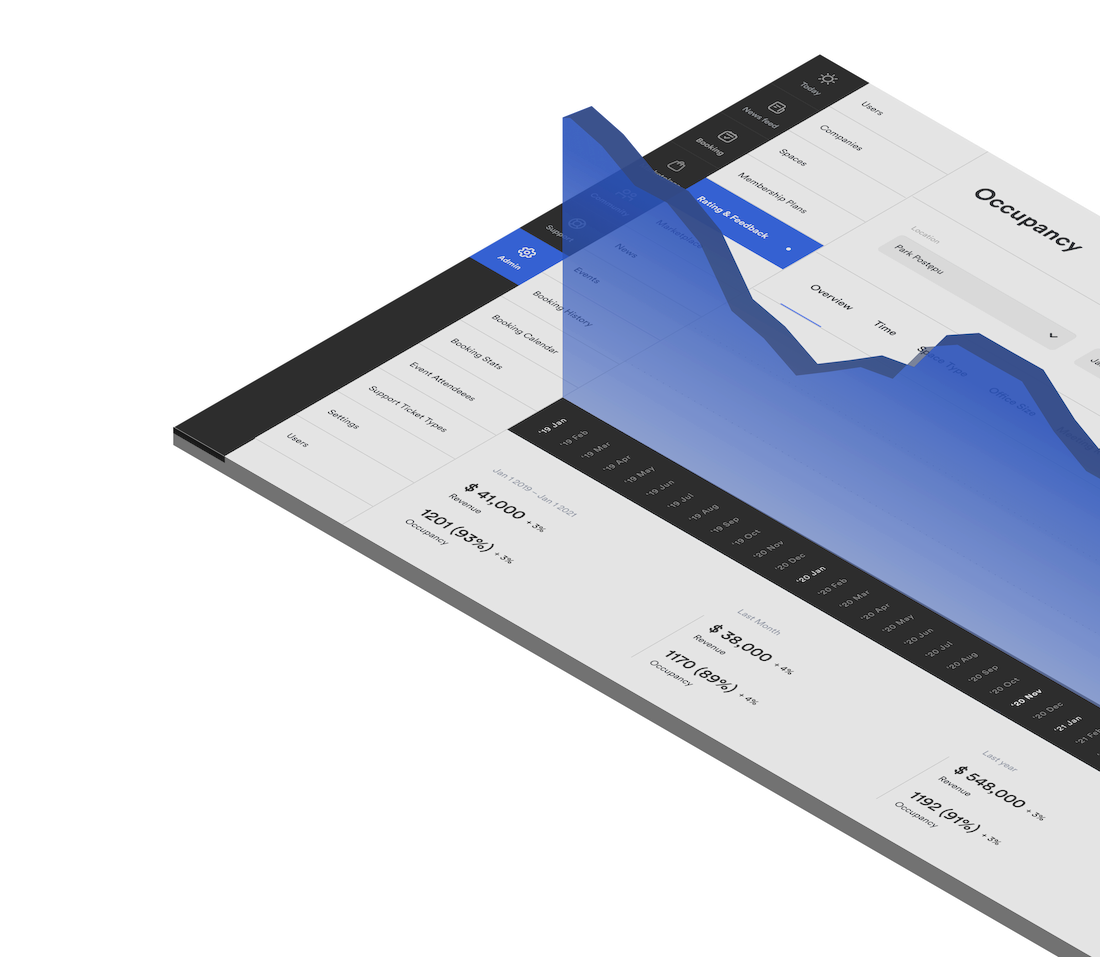 Create safe and agile workspaces

The Covid-19 pandemic has altered the way people use workspaces. The safety & well-being of community members has become paramount in today's workspaces.

spaceOS is a workspace management platform for office real estate and flex-space operators that transforms any asset into a safe, flexible and connected workspace. This experience allows our clients to maintain and retain top occupiers and attract talent to compete in an increasingly data-enabled market.

More about the product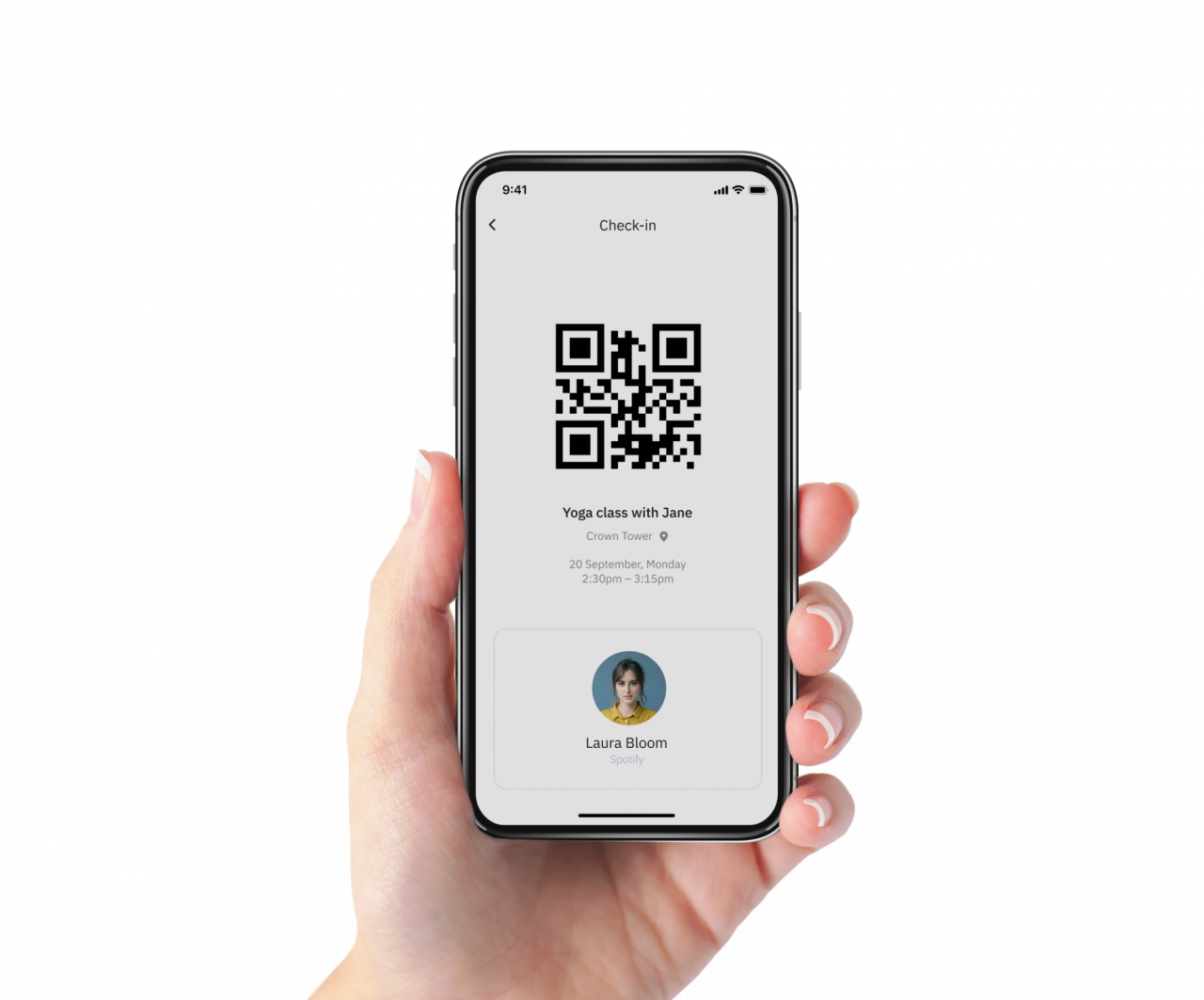 Flex-Space Management

Manage your space fluidly and close leases in real-time. The traditional approach to leasing and asset management is painful and outdated. spaceOS transforms any asset and space into a flexible and attractive on-demand offering. 

spaceOS transforms the leasing lifecycle by eliminating complicated manual processes, leveraging real-time lease and portfolio analytics and nurturing occupier relationships. Maintain and increase portfolio returns, attract and retain top occupiers, secure capital, and compete in an increasingly data-enabled market with spaceOS.

Flex-Space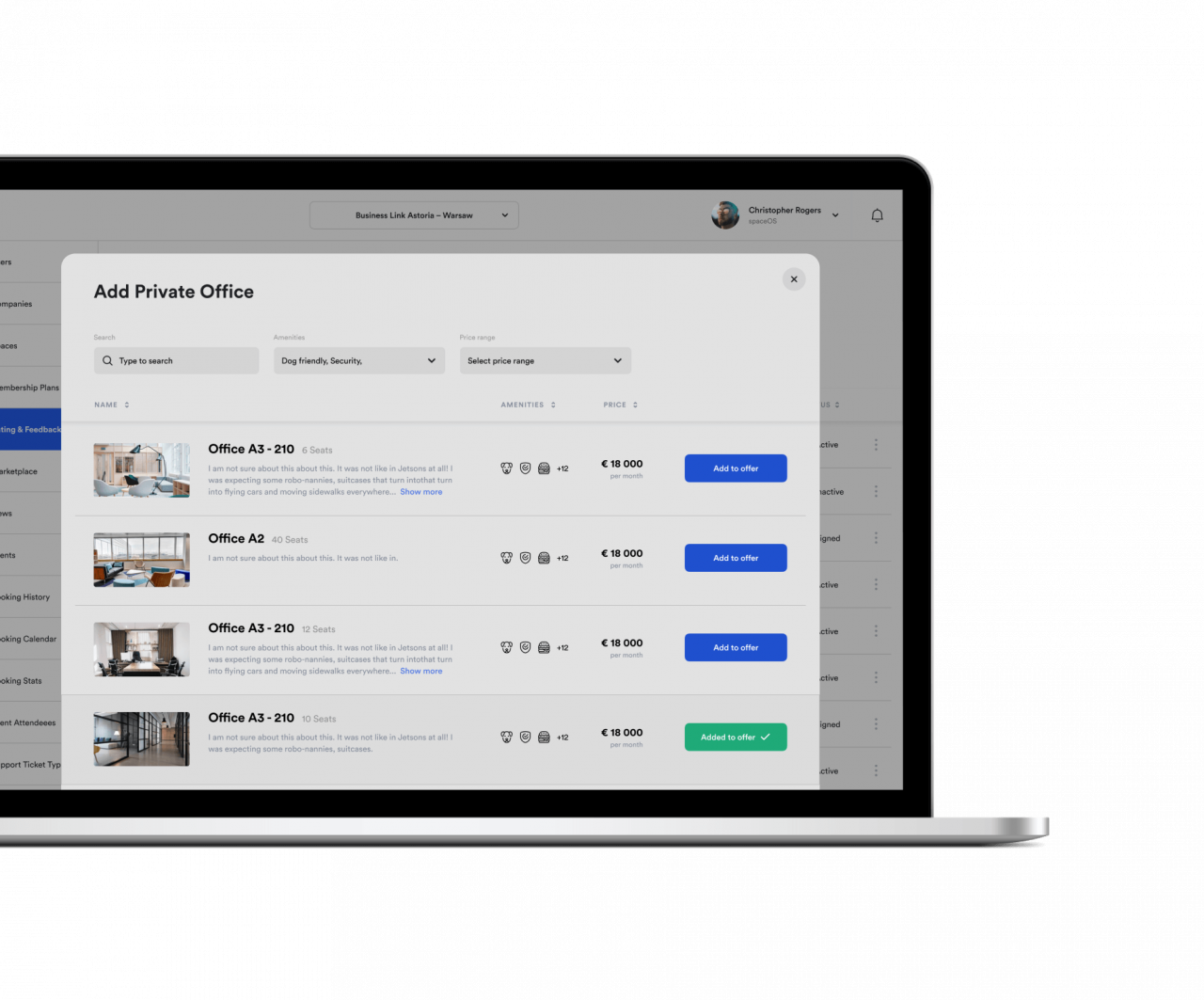 Desk Booking & Capacity

Manage office capacity and ensure safe and flexible working for your employees and members with the desk booking tool. spaceOS provides an easy to use, intuitive mobile solution that allows employees and members to book a desk or a dedicated room, on-demand and social.

Adapt rapidly to flexible working across multiple locations and from home, and ensure that the workforces can operate safely and effectively. Implement occupancy limits and social distancing procedures and provide contact tracing at the office.

Desk Booking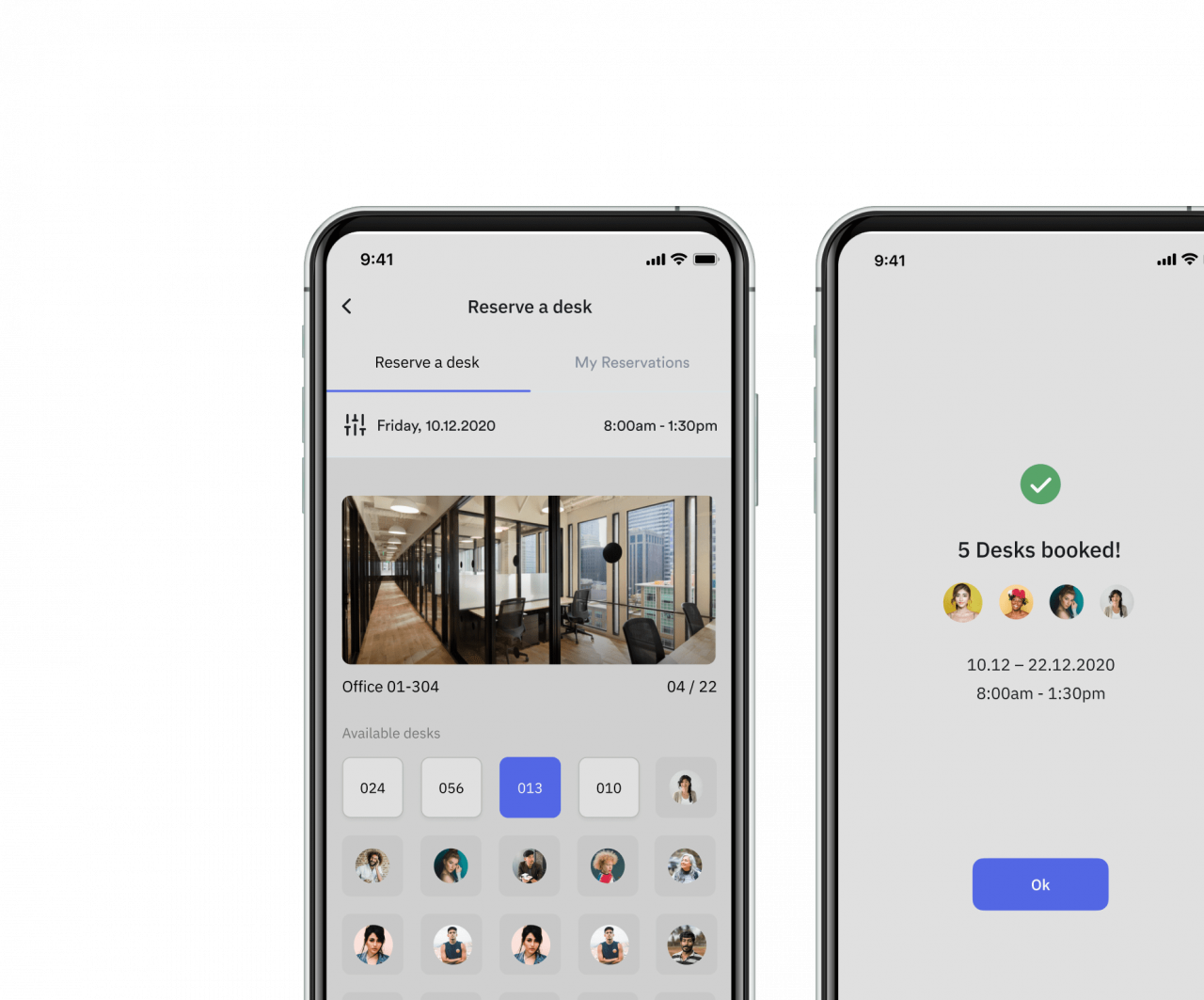 APIs & Integrations

spaceOS offers an open architecture, allowing convenient integration with existing building systems as well as cloud-based software and hardware to seamlessly exchange critical data and understand user intent.

The spaceOS API is for developers and organizations that need property data solutions to understand customers, improve their products, and drive innovation through data. From startups seeking to disrupt traditional industries and integrate with the platform, to forward-thinking organizations looking to better understand and target their occupiers, the API is a powerful tool and valuable for a variety of different use cases.

Integrations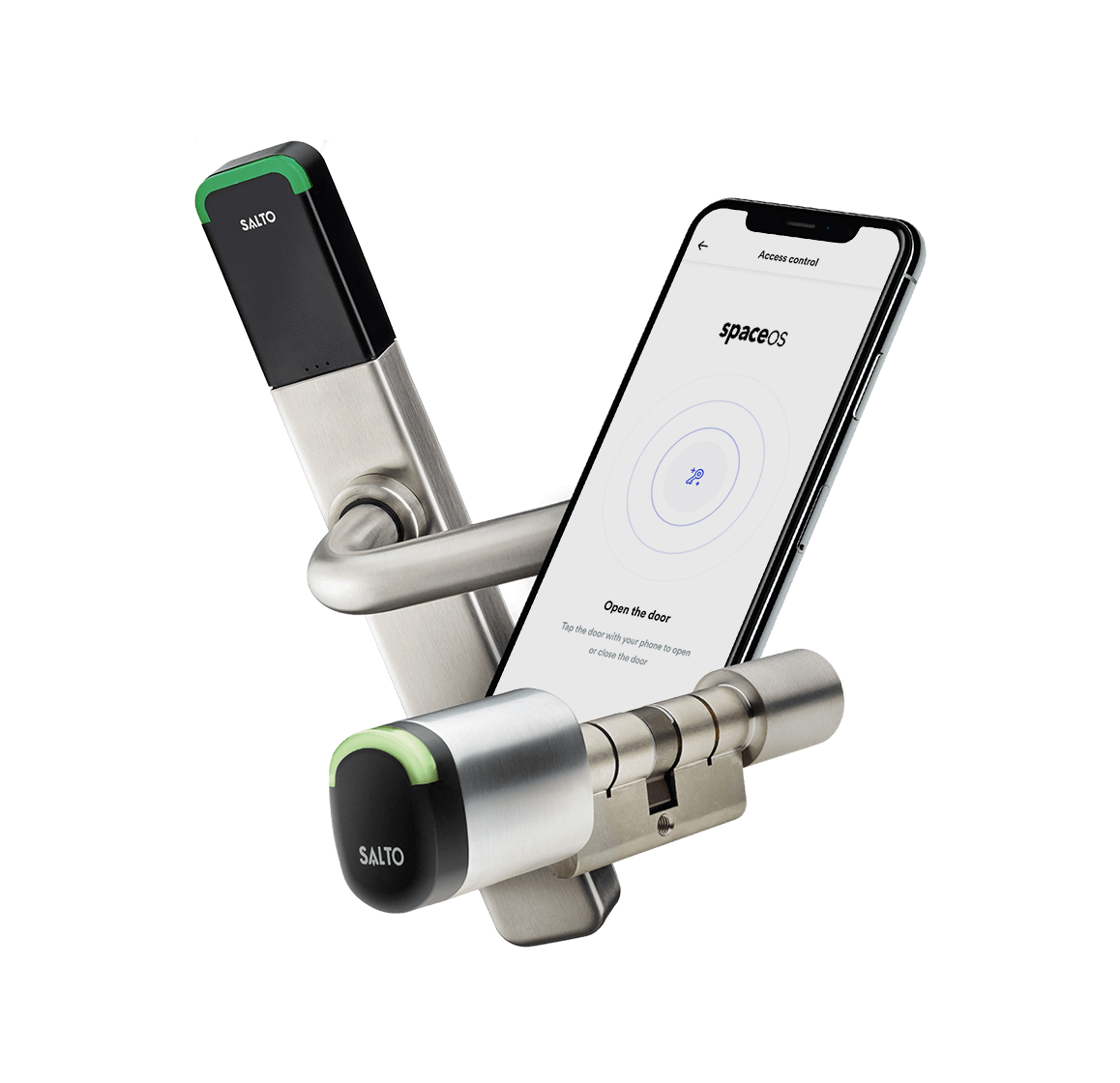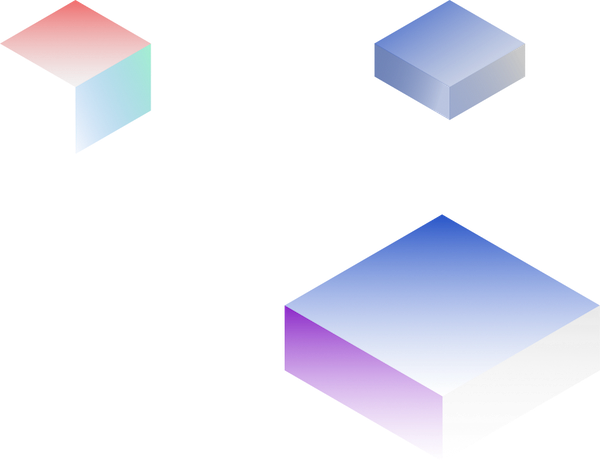 Partners
We like to co-build future proof technology stacks with our tech forward-thinking clients and partners. Our platform has been deployed by some of the industry's leading office landlords, including Commerz Real, Immofinanz, and Sage. But the spaceOS technology is also a favorite of some of the largest space-as-a-service operators like Unicorn, Rooms, and Factory, clearly showing that there is a convergence happening between the traditional multi-let office building and flex space.
Contact us and book a demo of spaceOS, or just have a chat with us about real estate technology. We look forward to hearing from you!
Contact
Poland
Warsaw Spire
plac Europejski 1
00-844 Warszawa
Thank you for your message.
We will be in touch shortly.