Hybrid

hybrid
Empowering the hybrid workforce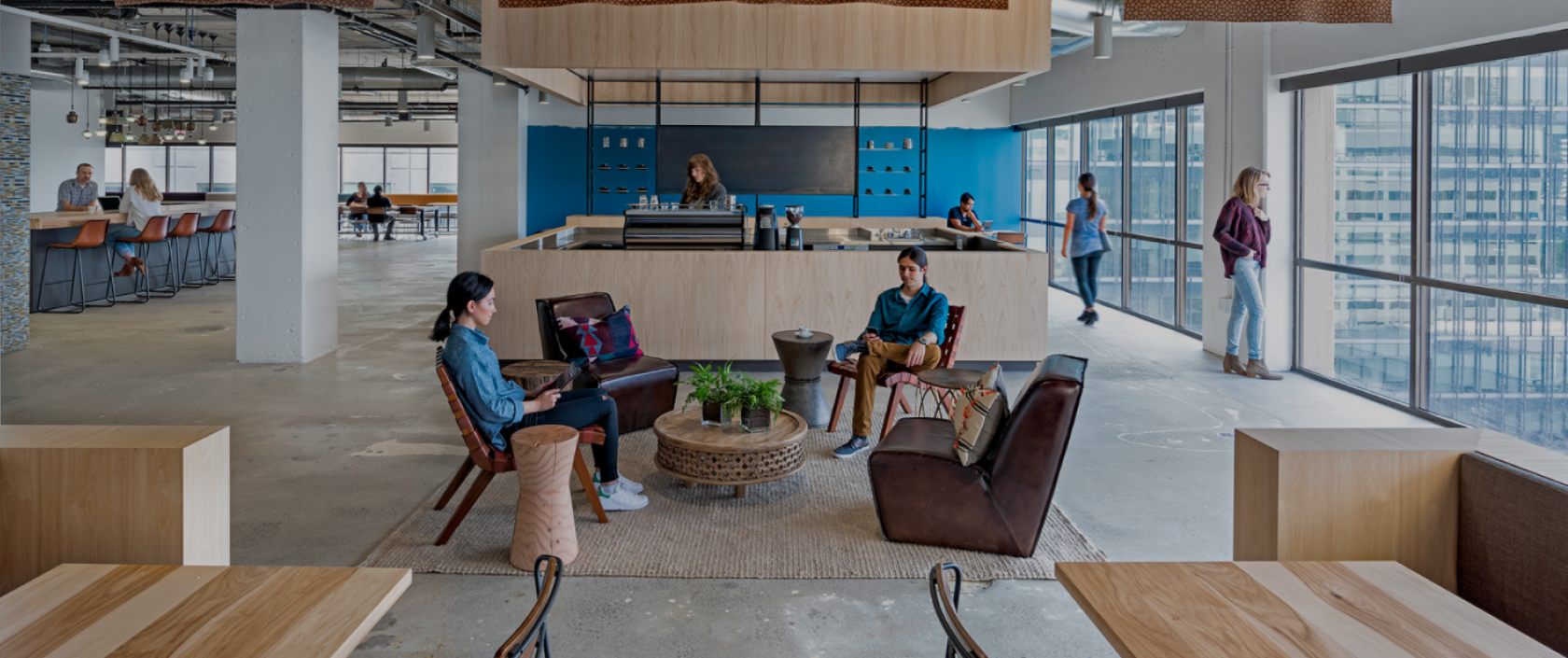 Connect people to a world of phygital experiences
Designed for companies of all sizes that manage an agile and distributed workforce of on-site, hybrid and remote employees. spaceOS / hybrid connects people to networks of physical spaces and amenities and allows teams to efficiently manage workspace bookings and communication.
Built for:
Key modules and features:

Social Desk Booking

Meeting Room Booking

Access Control

Help Center

Elevator Integration

Marketplace

Community

Ratings & Feedback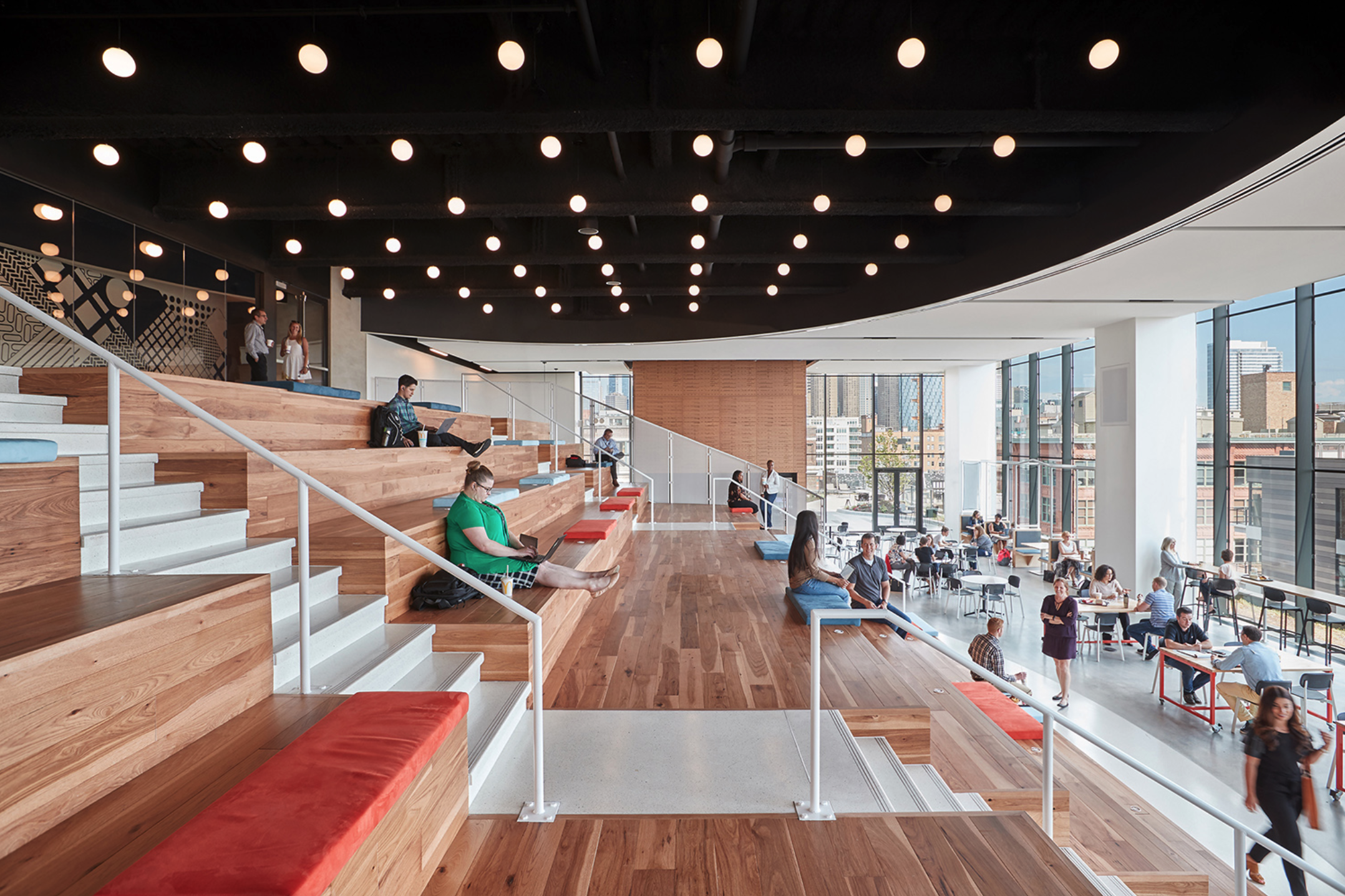 Case Study: Hitachi, Tokyo
Enabling the next generation of workspaces across the Hitachi corporate office portfolio
Full case study – coming soon
Enabled social desk-booking and flexspace management to lead the organization's 'return to office' strategy

Brought to life a wealth of on-premise workplace amenities and services through marketplace, providing employees with direct access to f&b offerings, ordering, catering and payments.

Enabled end-to-end leasing for Hitachi building occupiers, including digital inventory management, invoicing and workspace analytics

Integrated various Hitachi building-system technologies within spaceOS, synchronizing data with the central data system
Share a rich ecosystem of destinations, spaces and services with teams and colleagues
The phygital workplace is dedicated to choice, trust, experience and well-being. Keep your talent engaged and connected to the spaces that drive collaboration and culture with workplace tools fit for the modern professional.
Start a conversation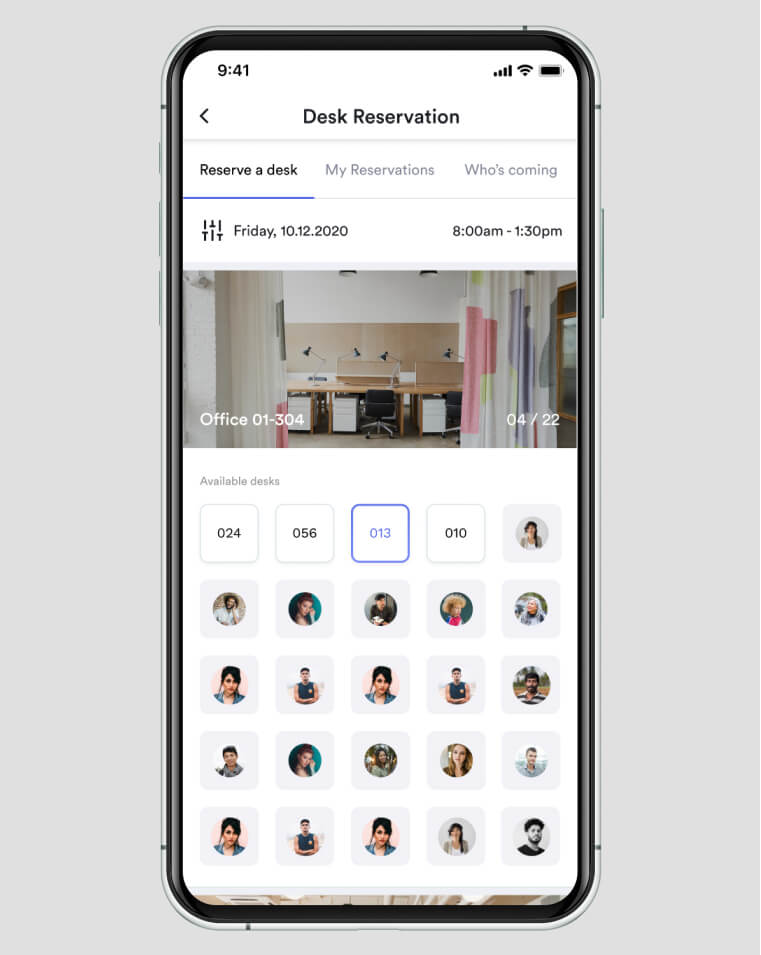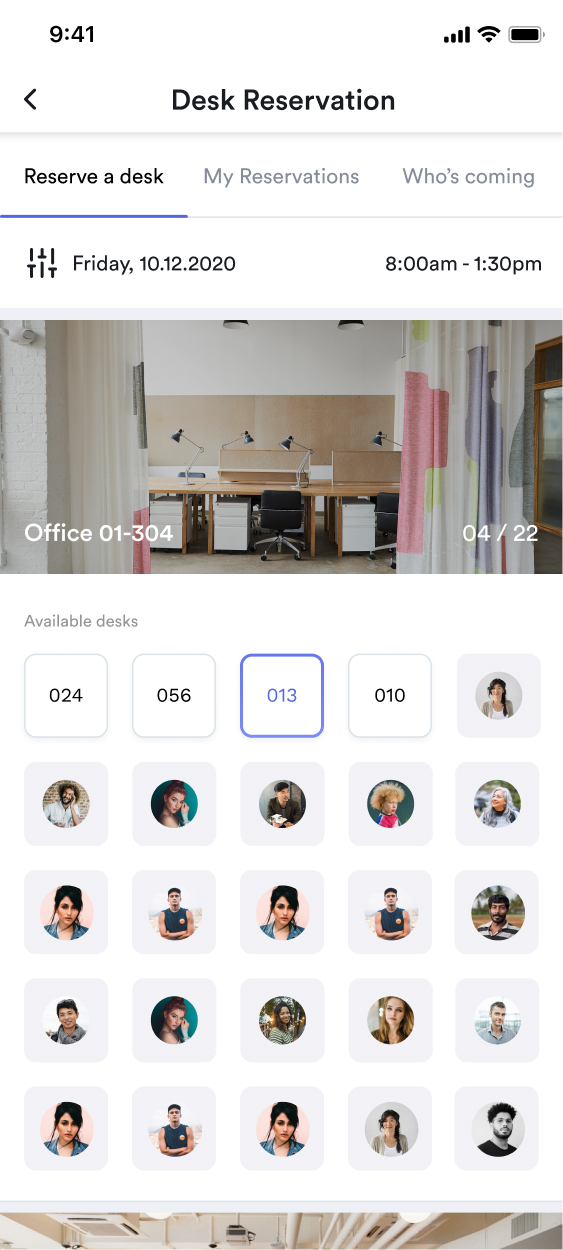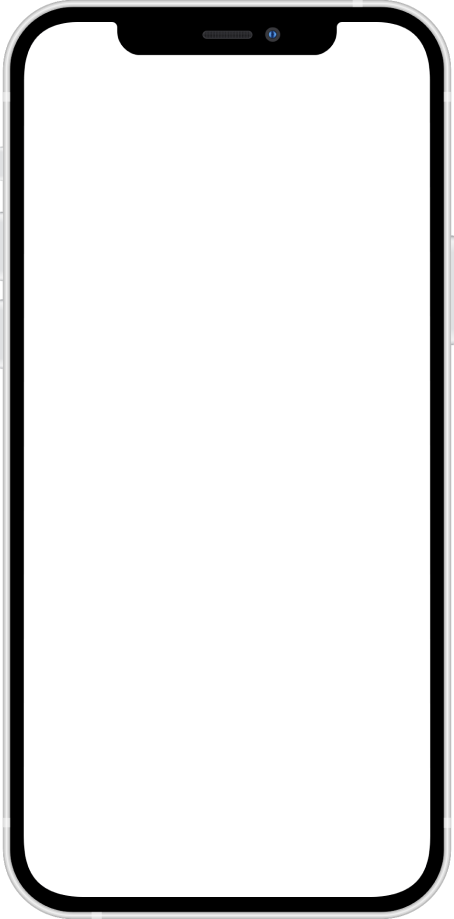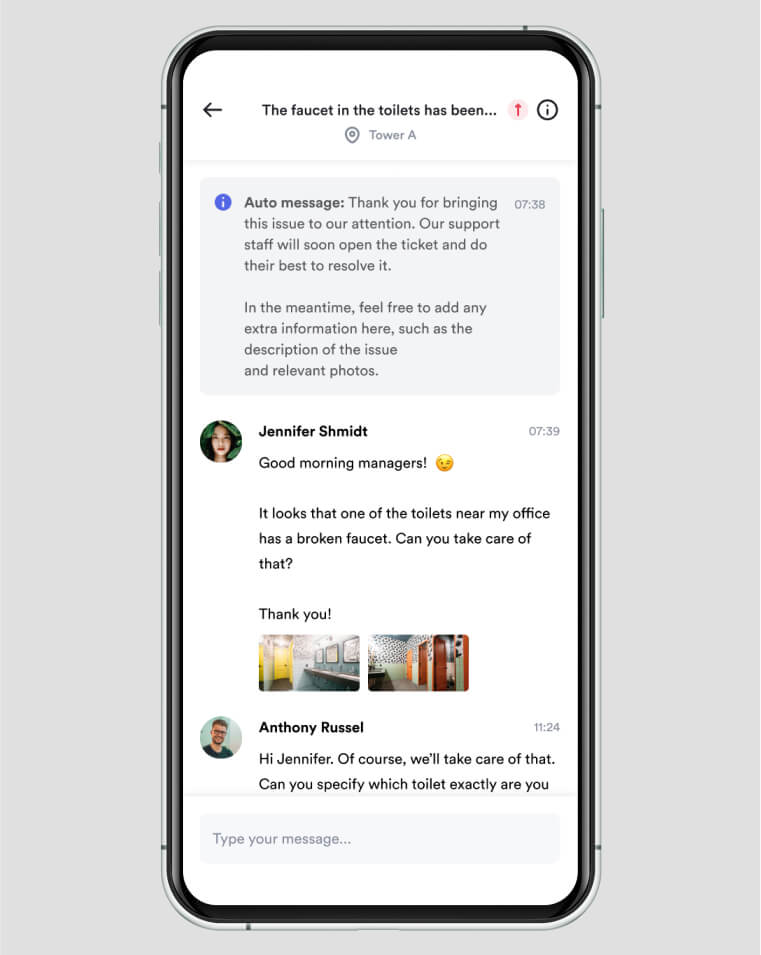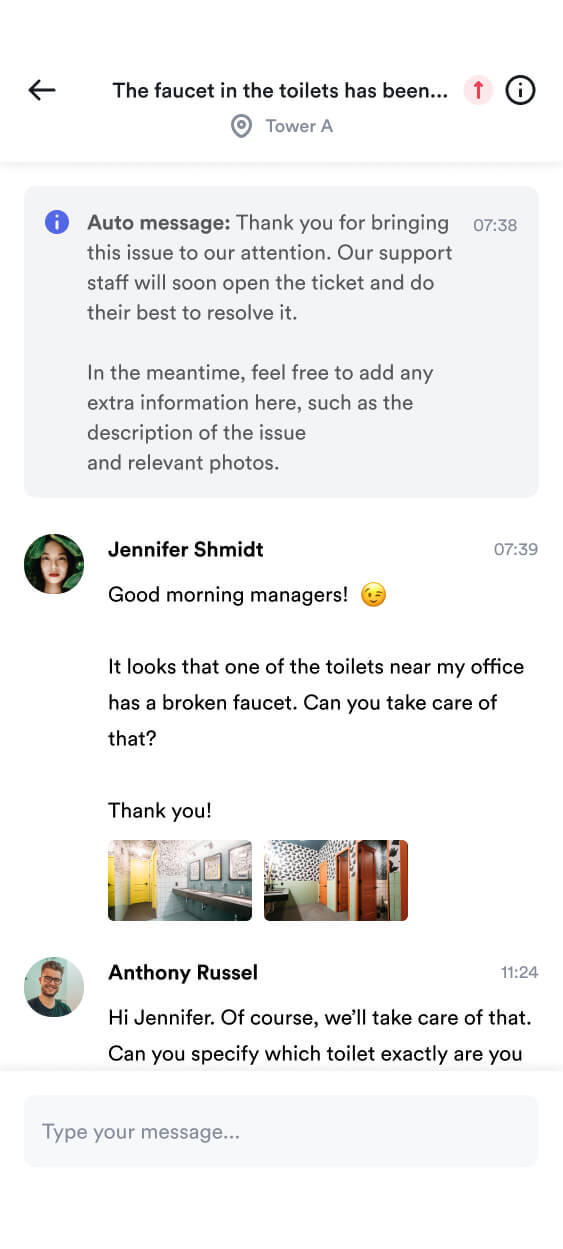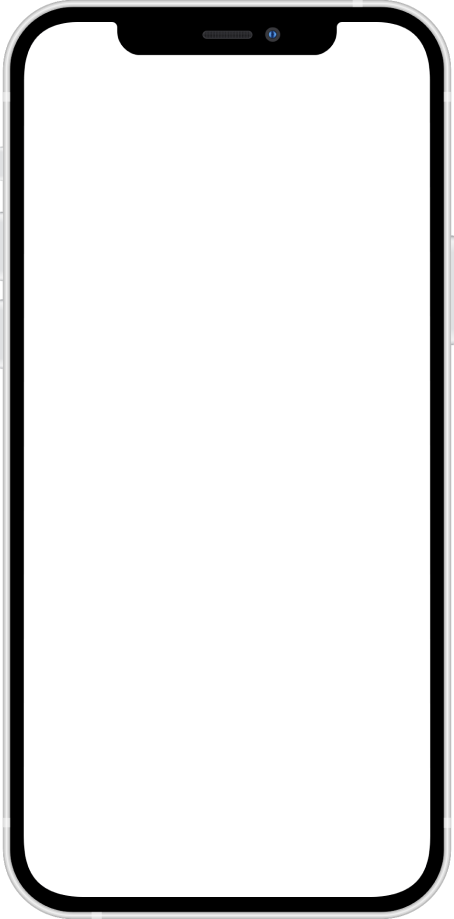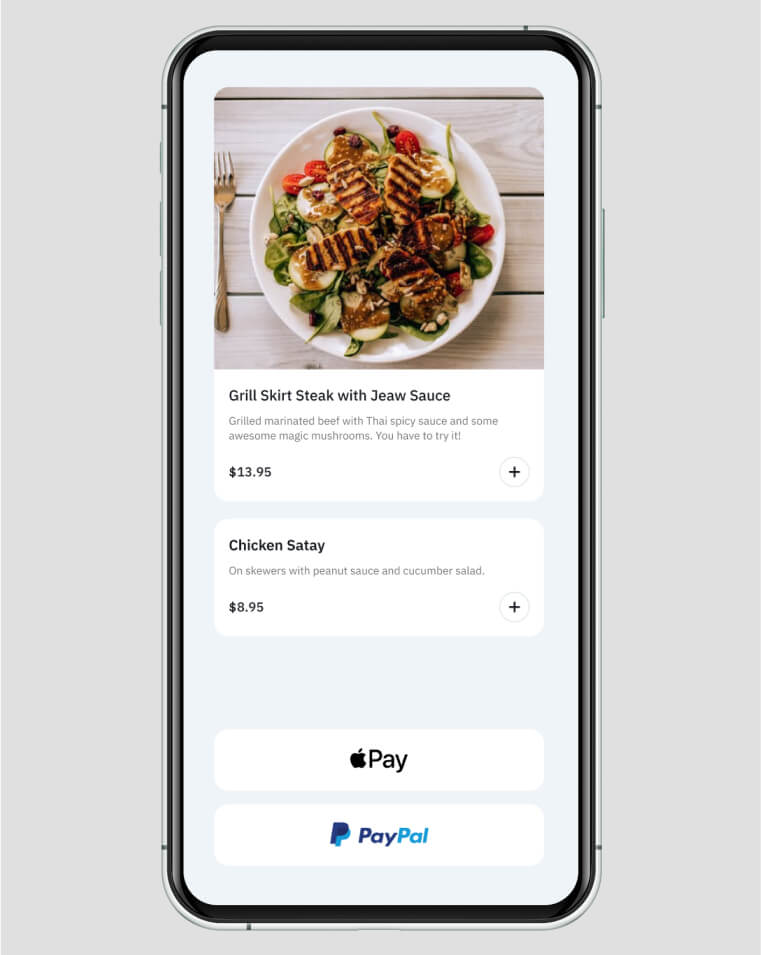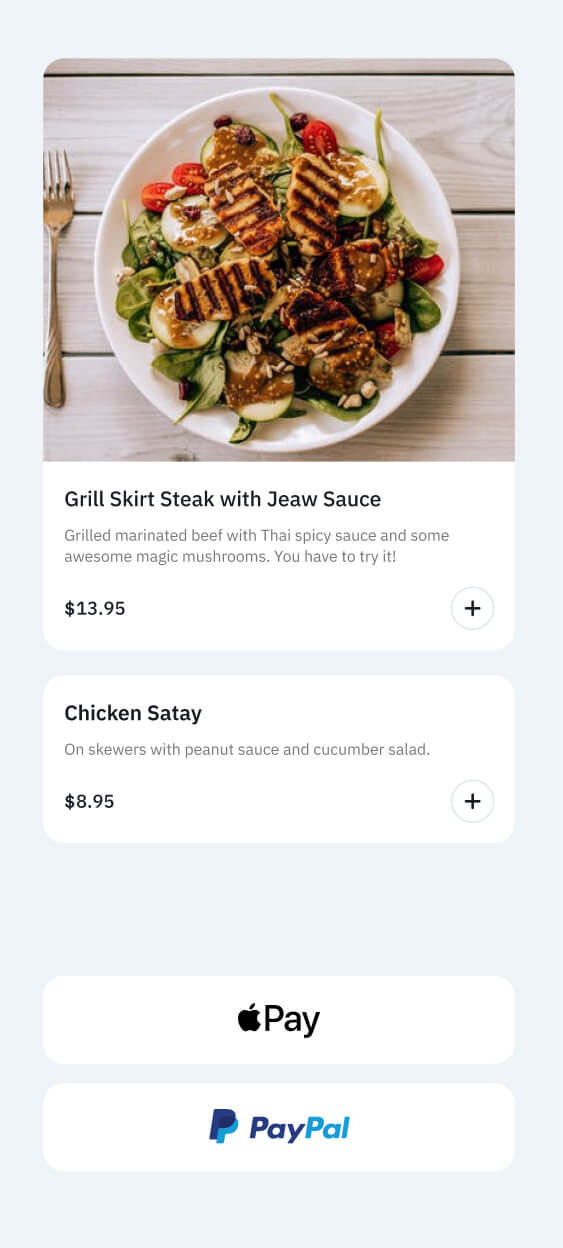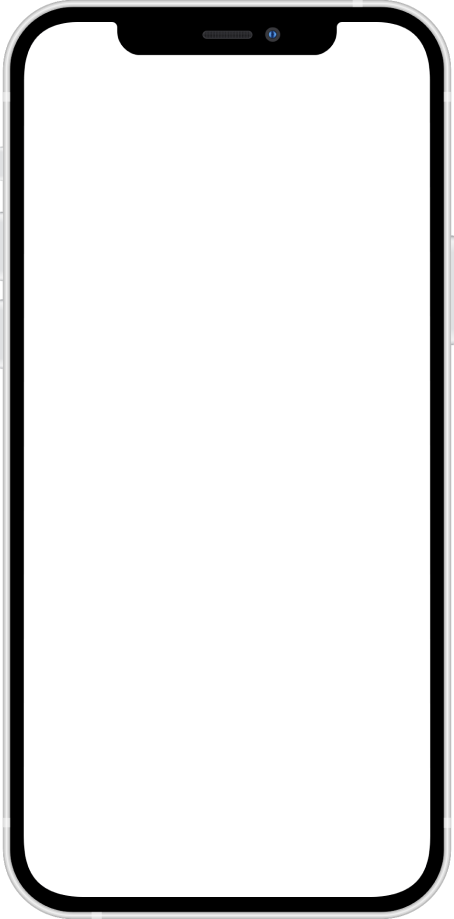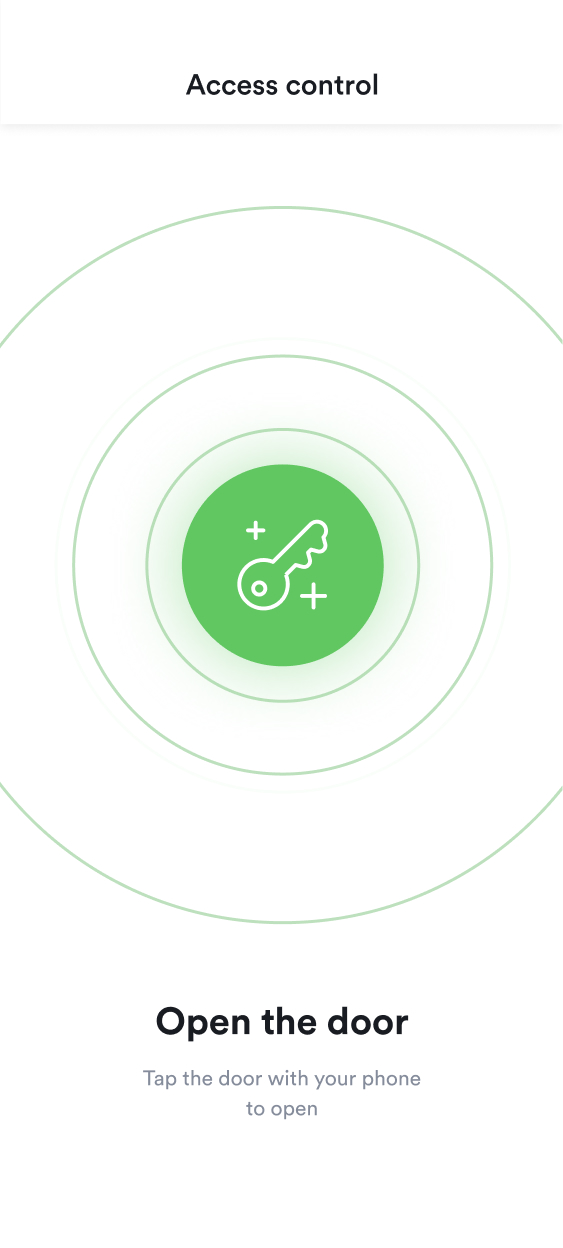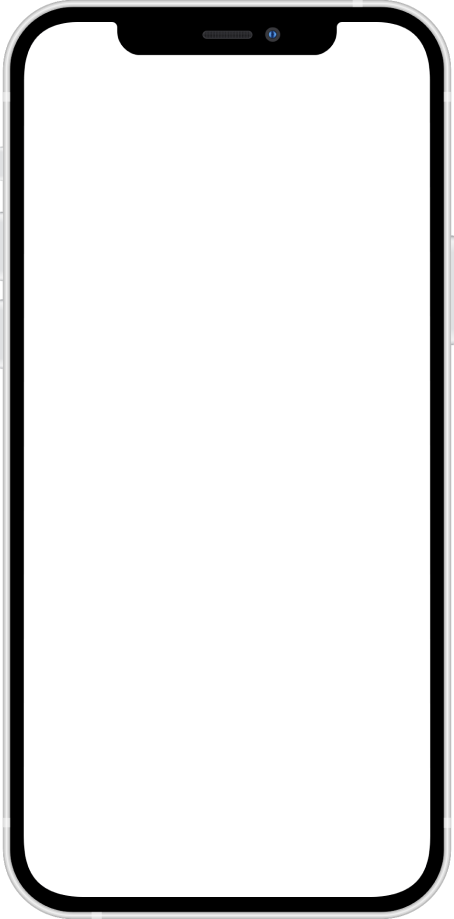 Select and assign desks with social desk-booking
Browse available flex and fixed desks within a select floorplan. Book seats in advance, manage teams, and share desk assignments with team members.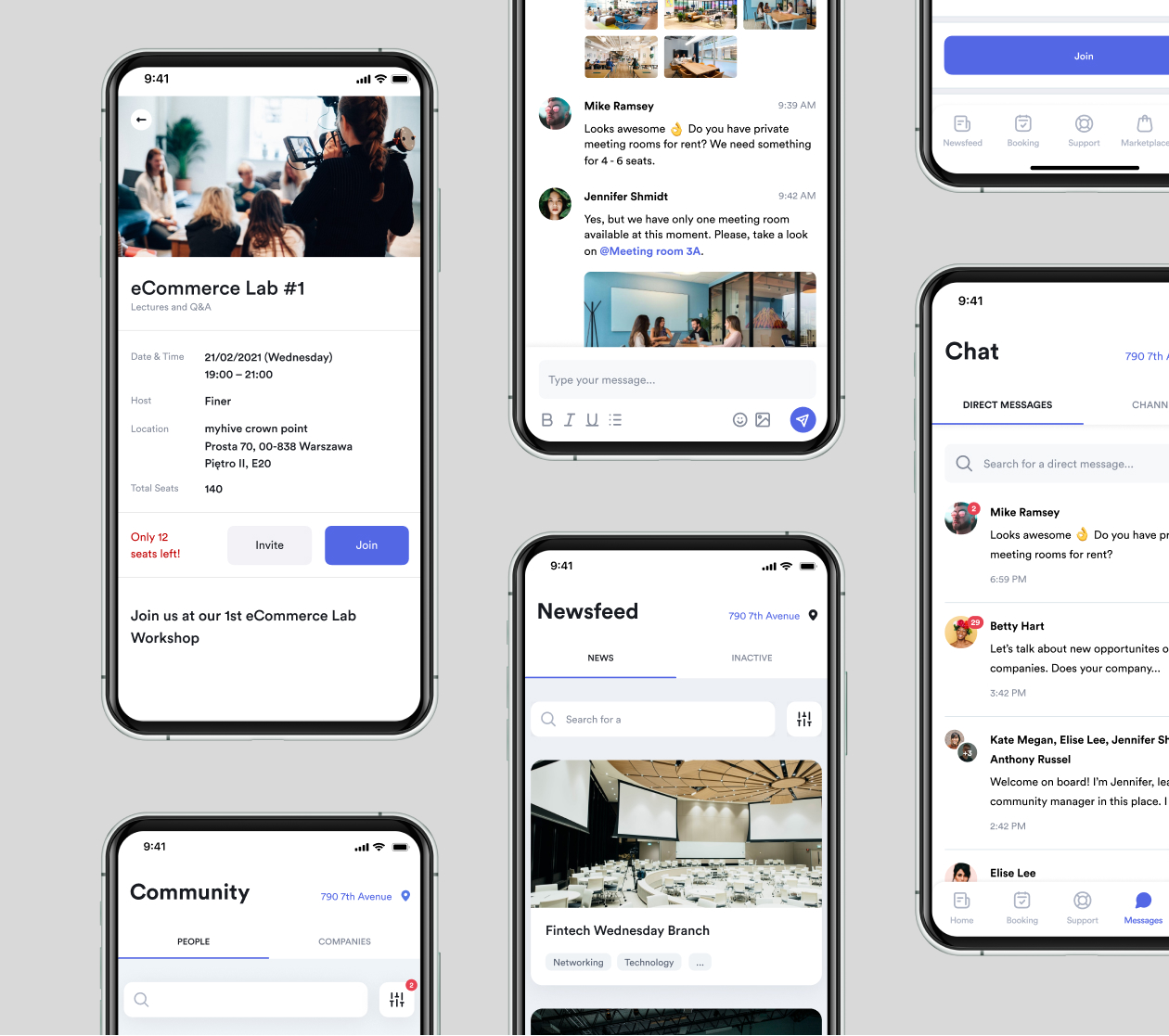 Stay up-to-date with your team and company news, events and culture
Stay up-to-date with your teams' news, notices and office schedules. Know what's on offer at the workplace, including live and virtual events.
View and book meeting rooms and on-site amenities
Schedule bookings for your in-office workdays, invite colleagues, order catering, and link bookings to your business calendar.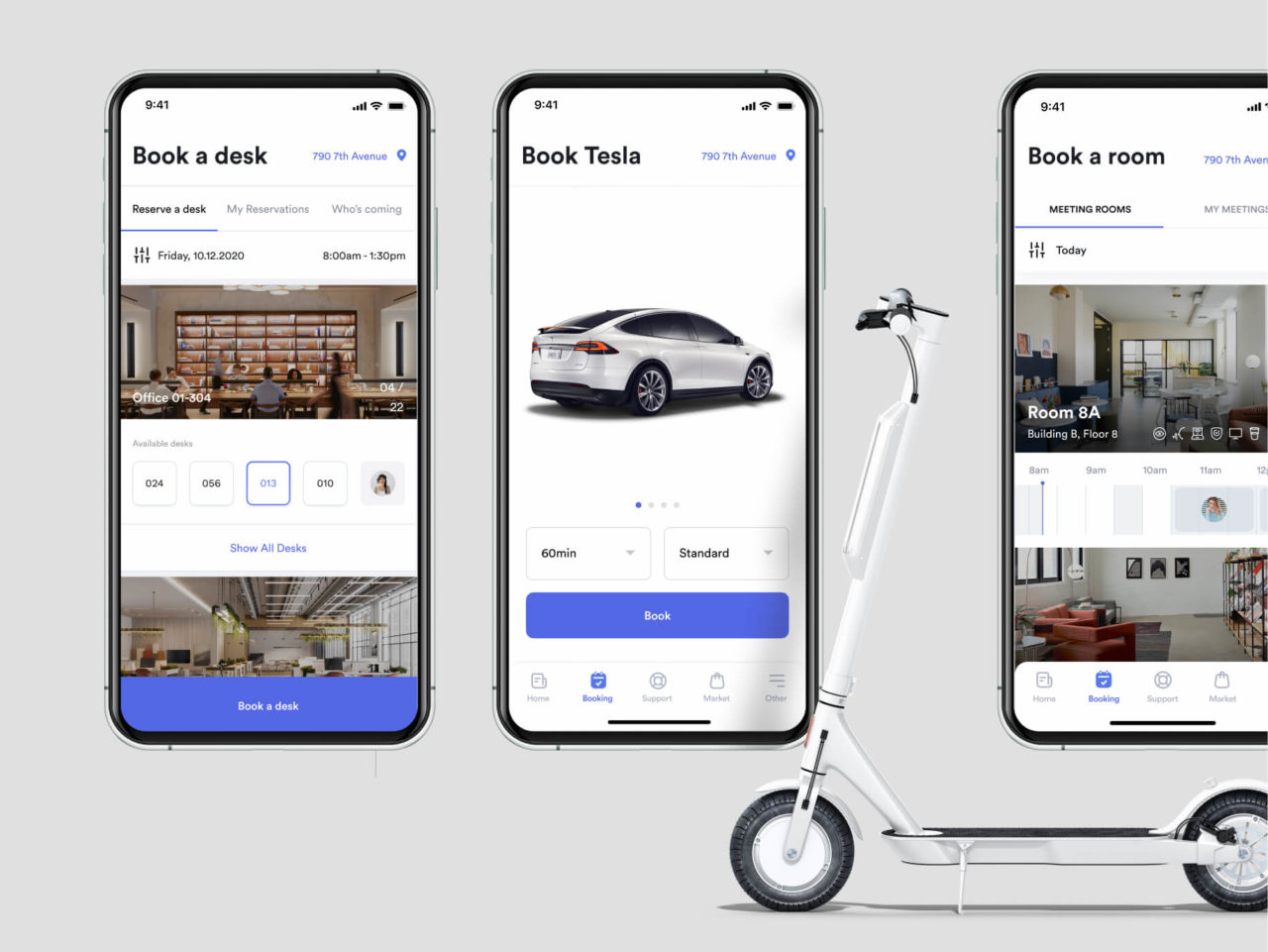 Adapt to the real-time needs of colleagues and teams with workplace tools designed for hybrid working
Learn how the workplace fits into the lives of your employees, adjust workplace policies and agenda, and curate amenities and culture with a deeper understanding of your colleagues. All the while, leverage data to optimize operating costs and guide future investments.
Start a Conversation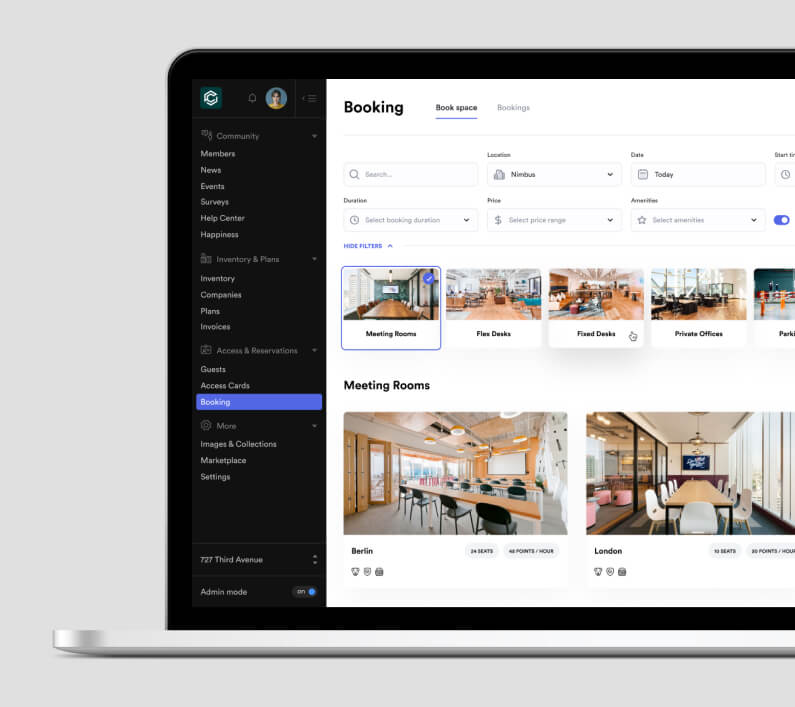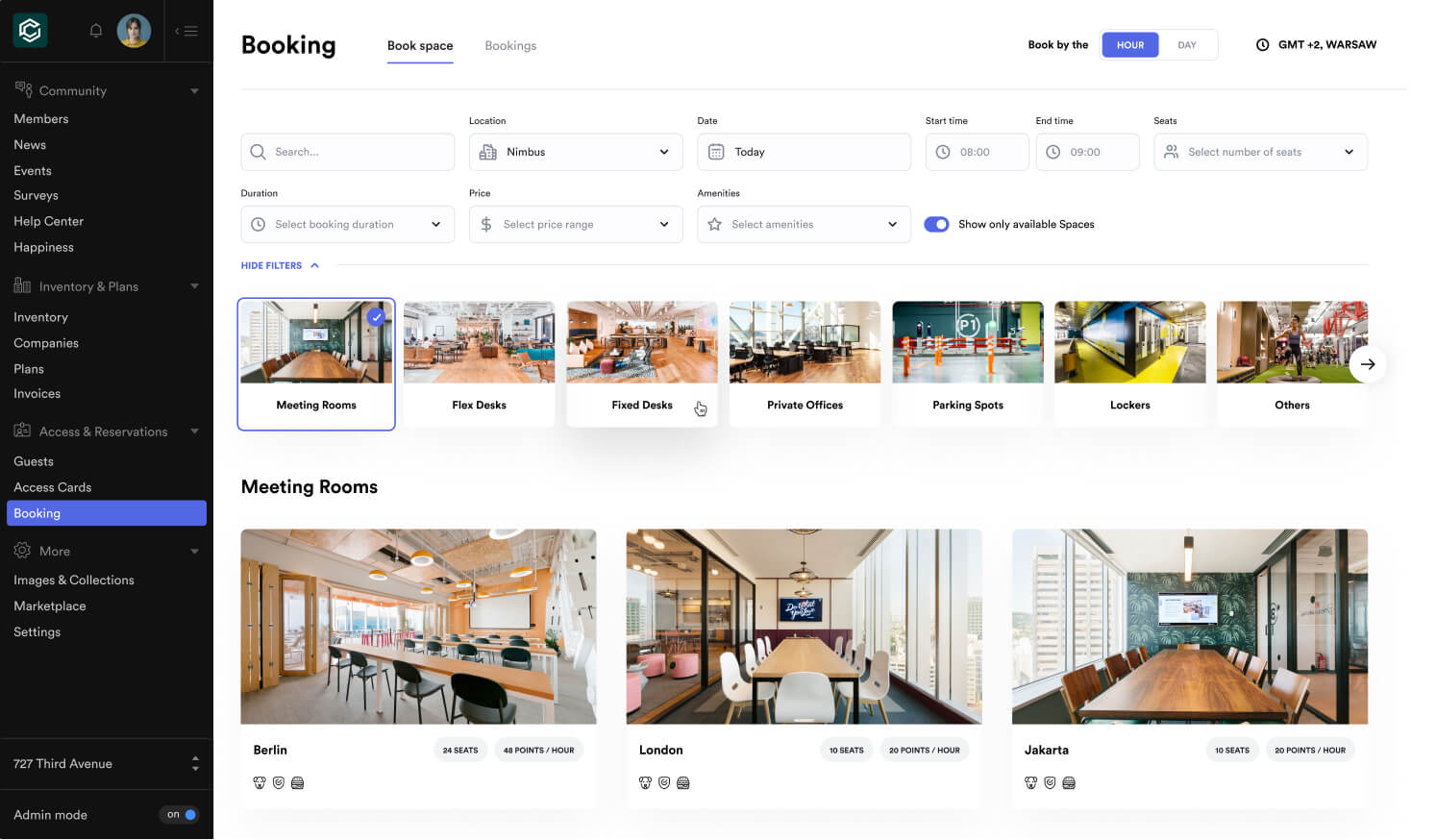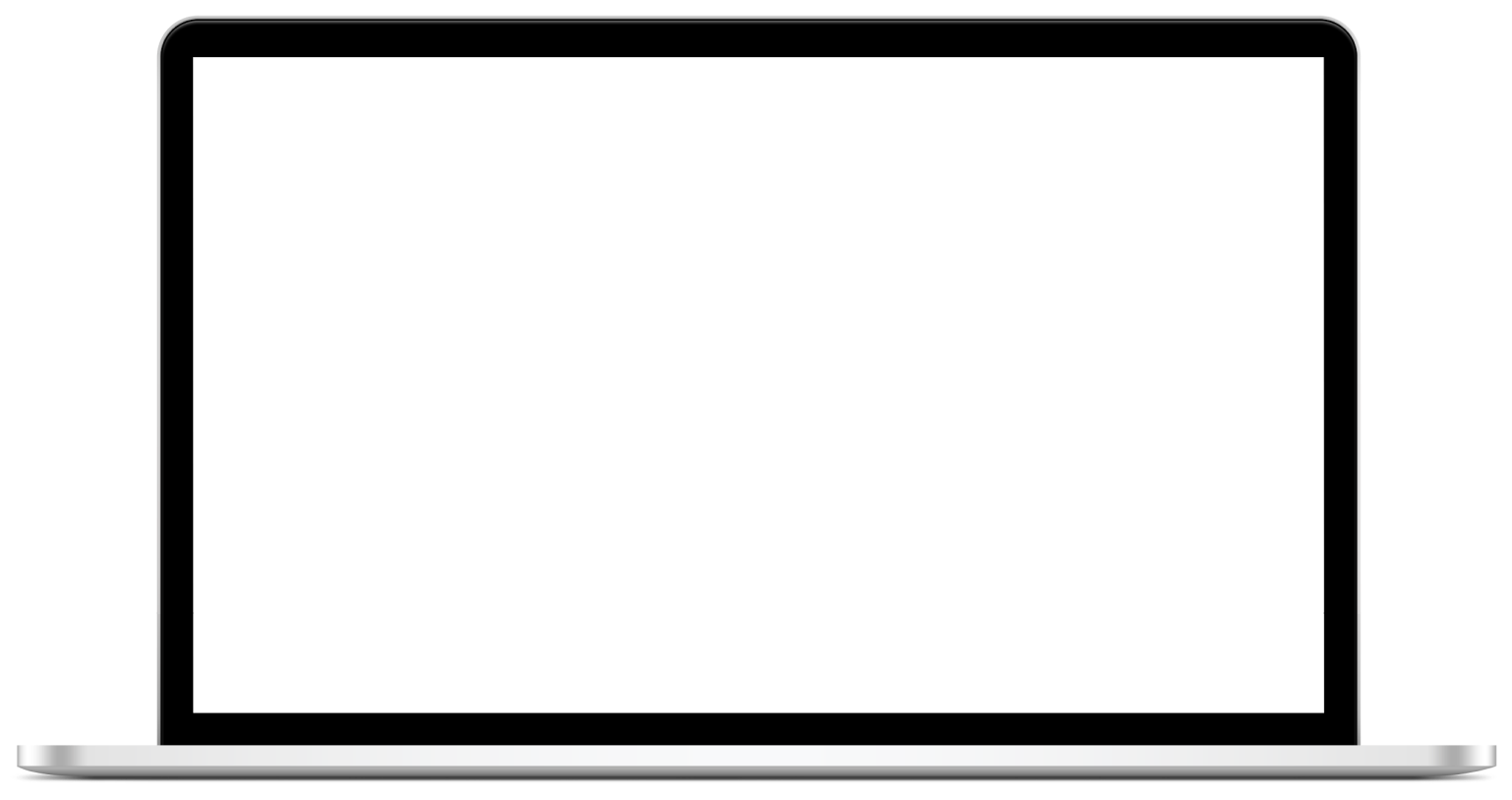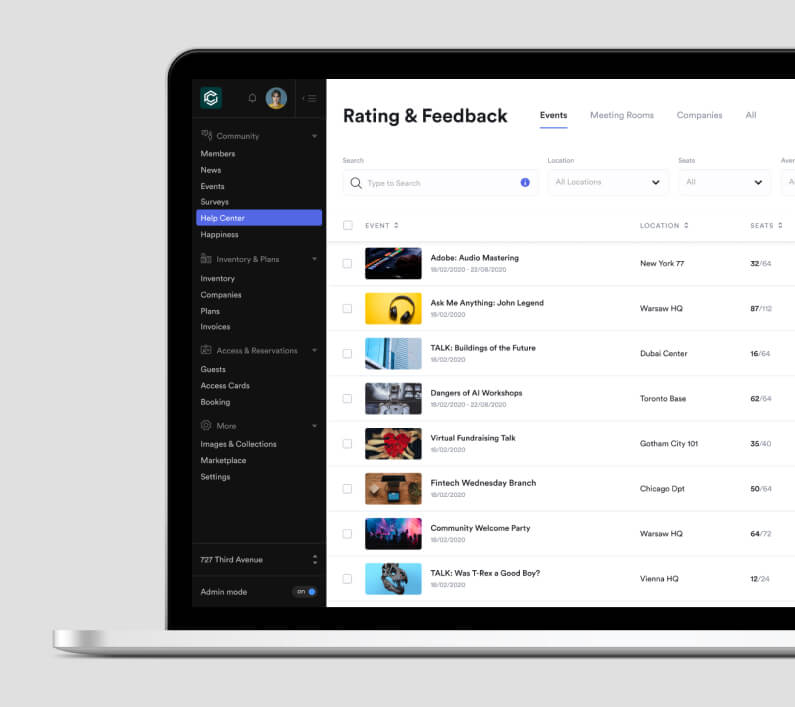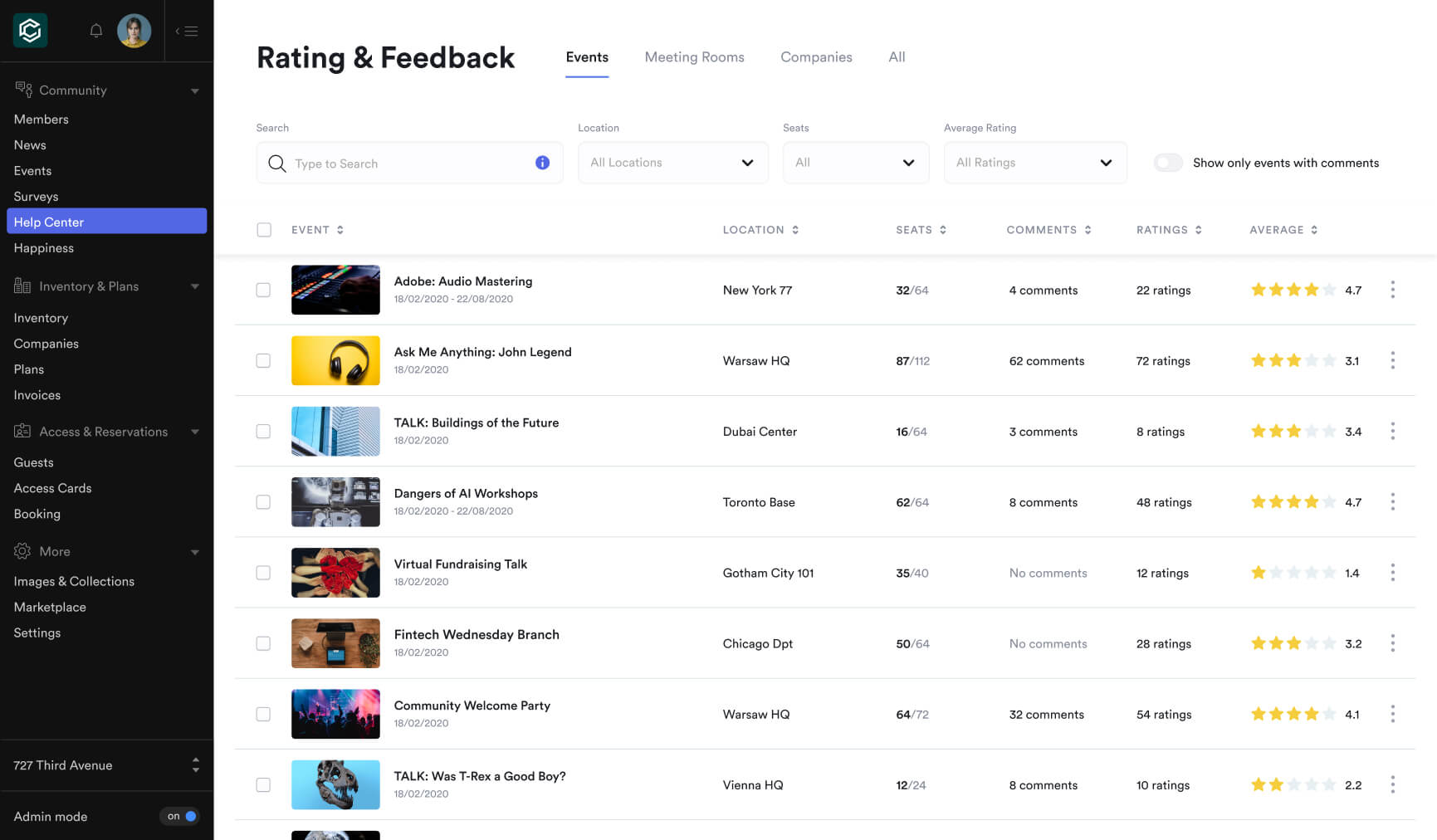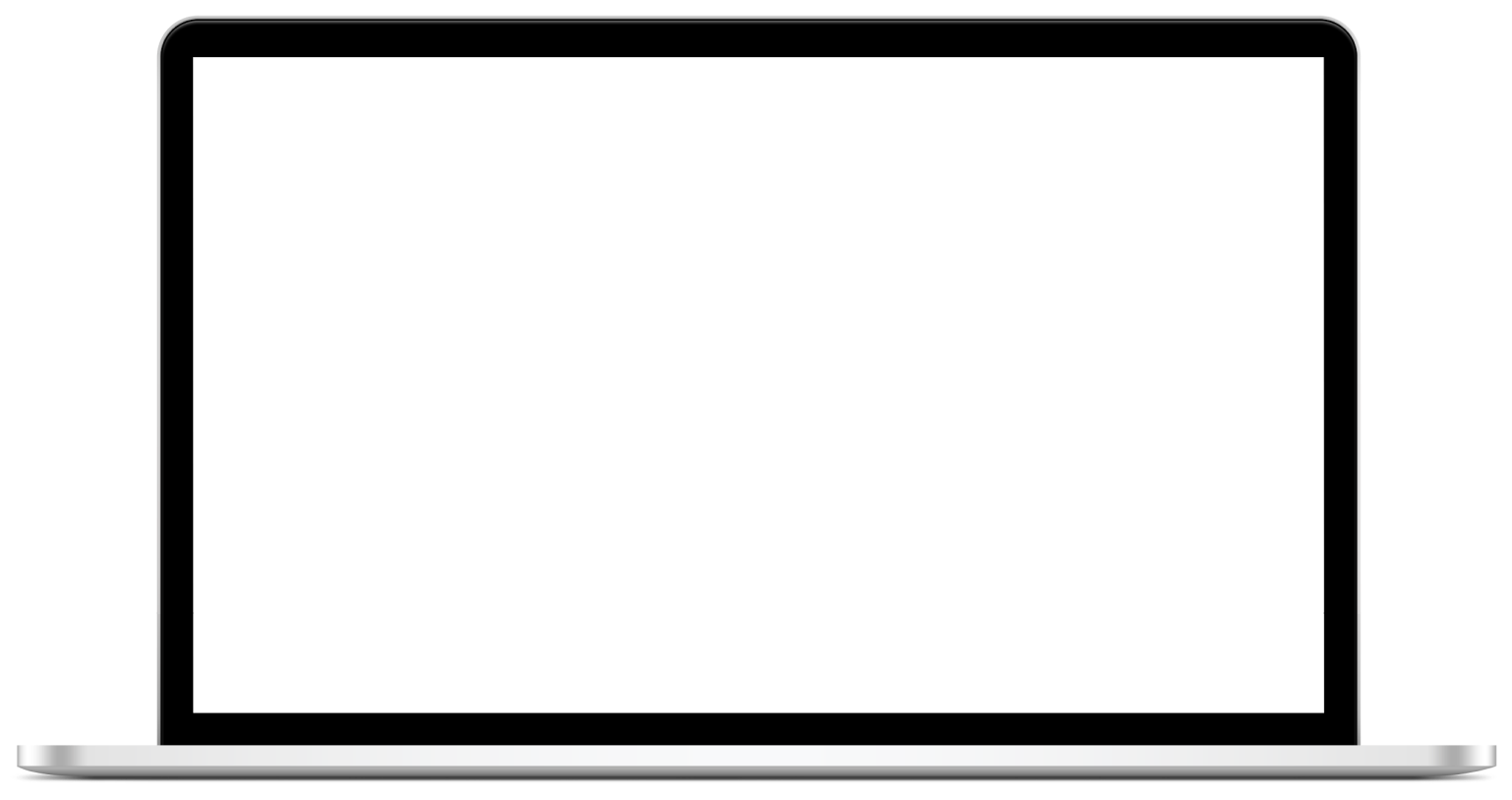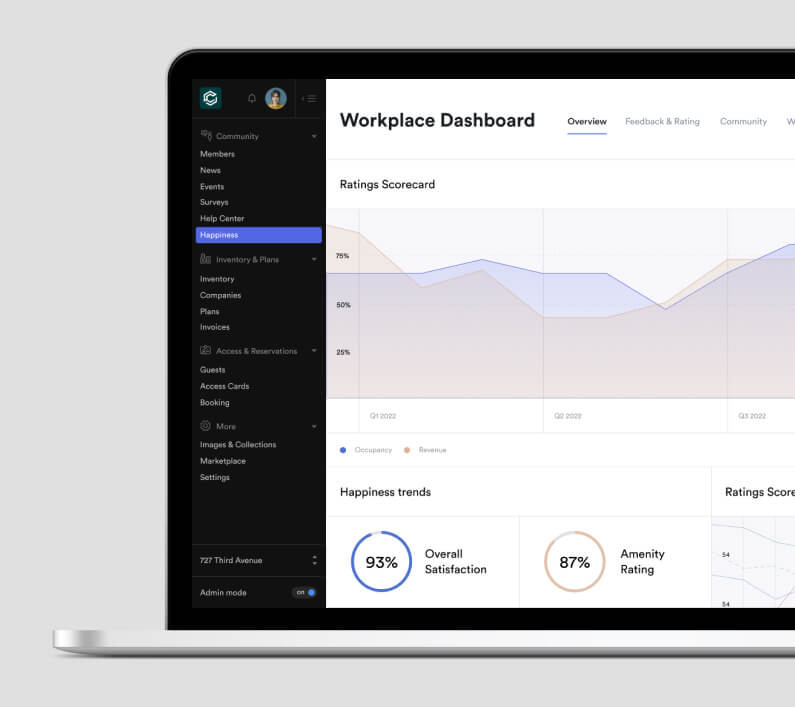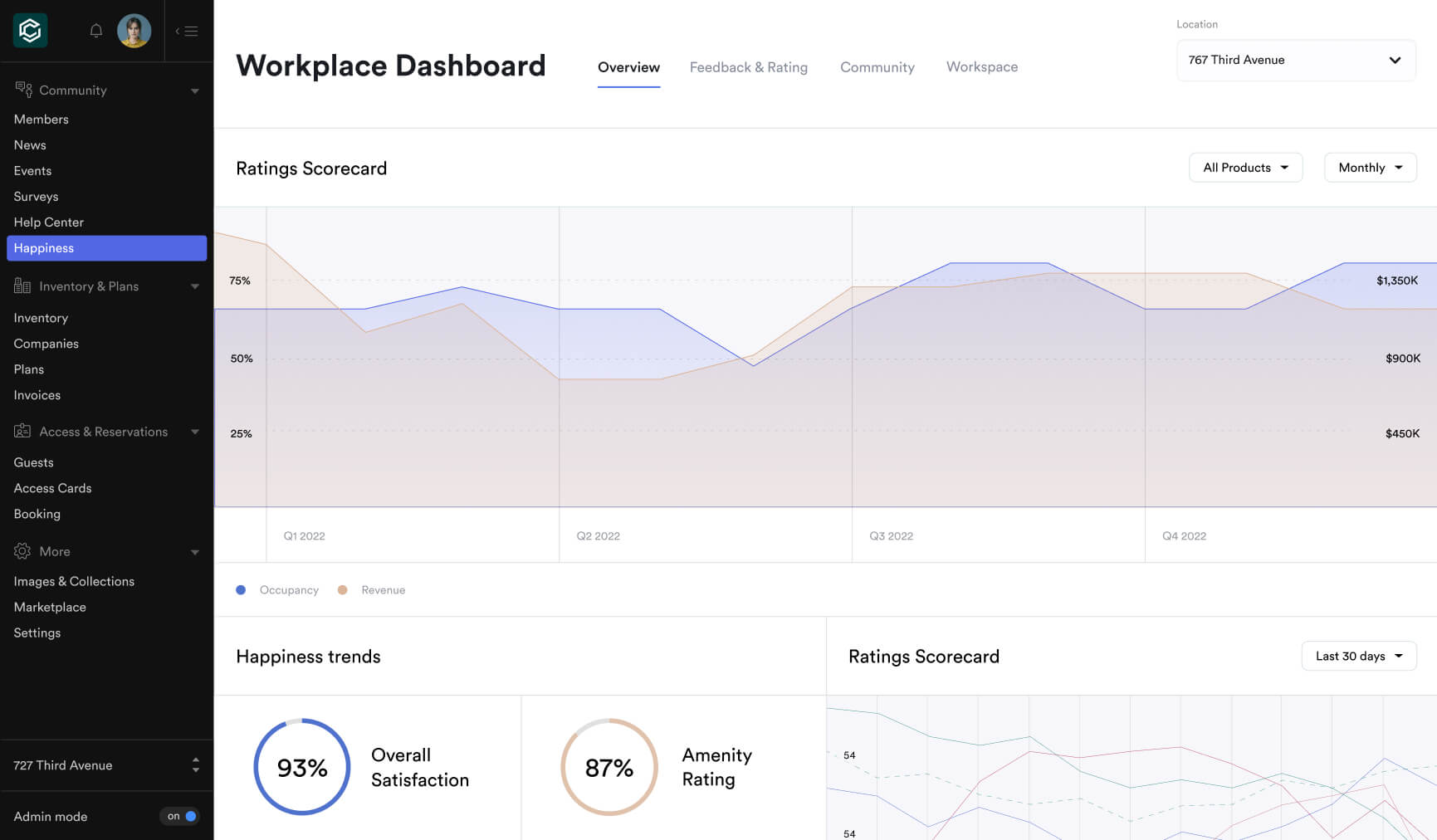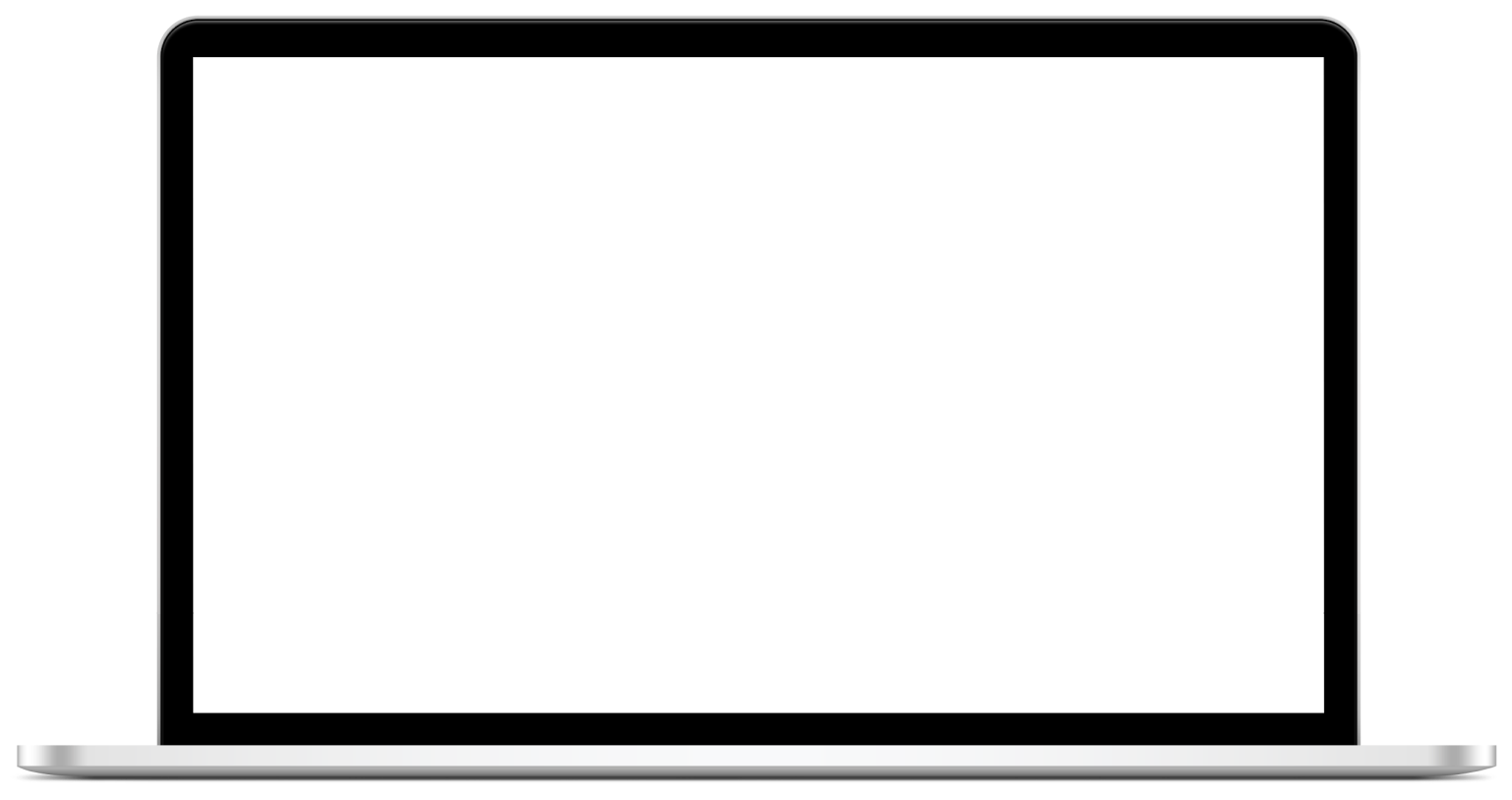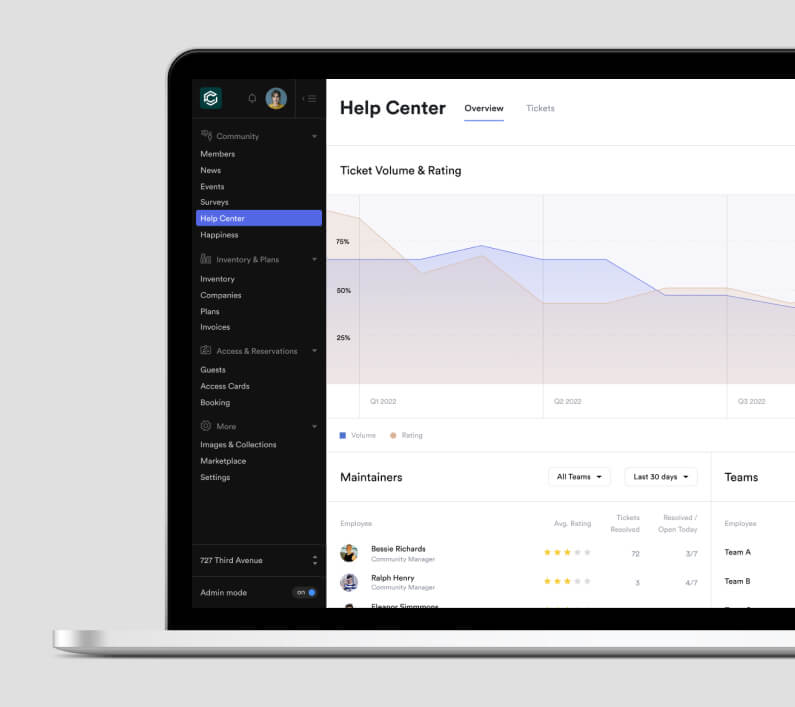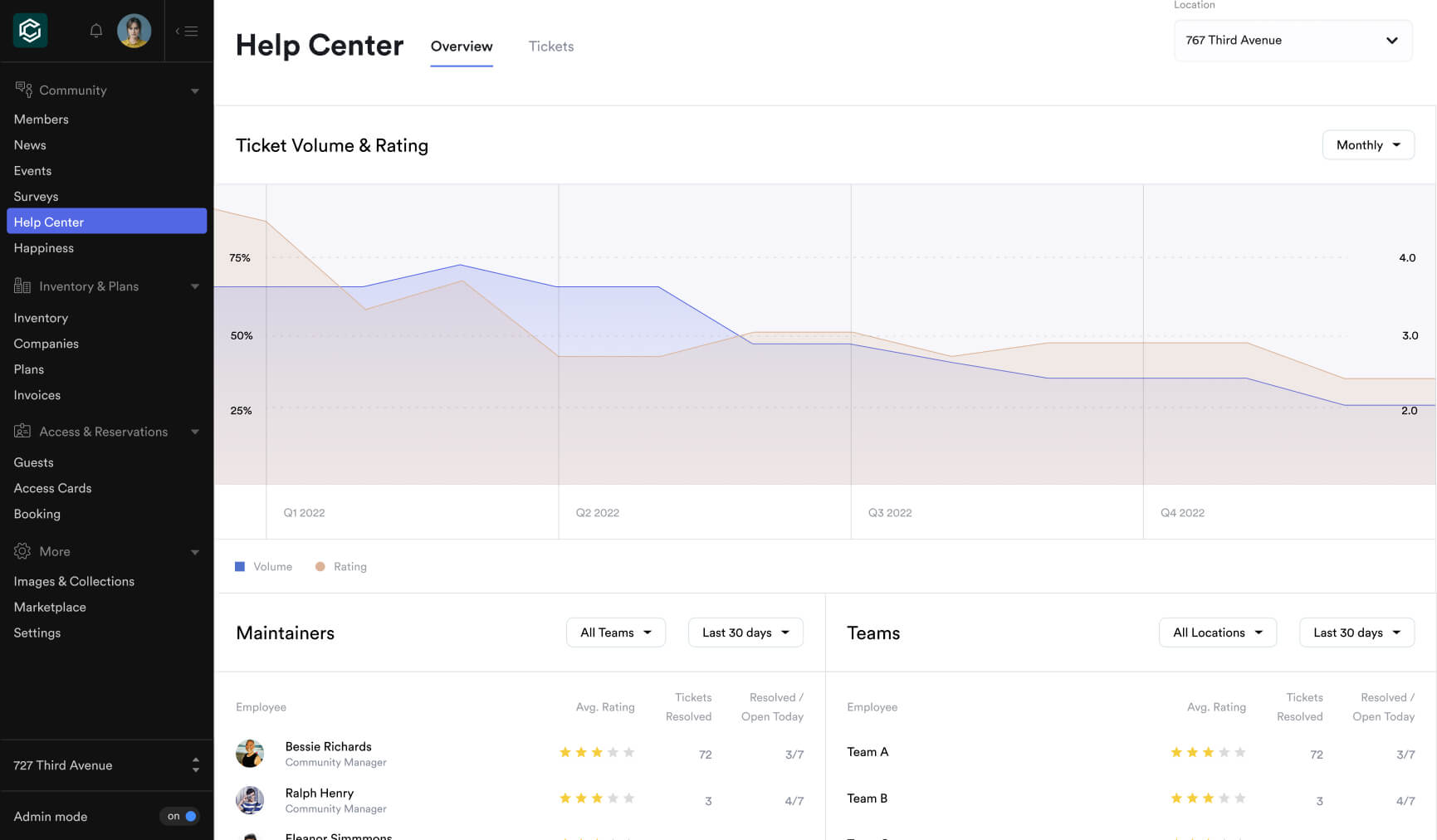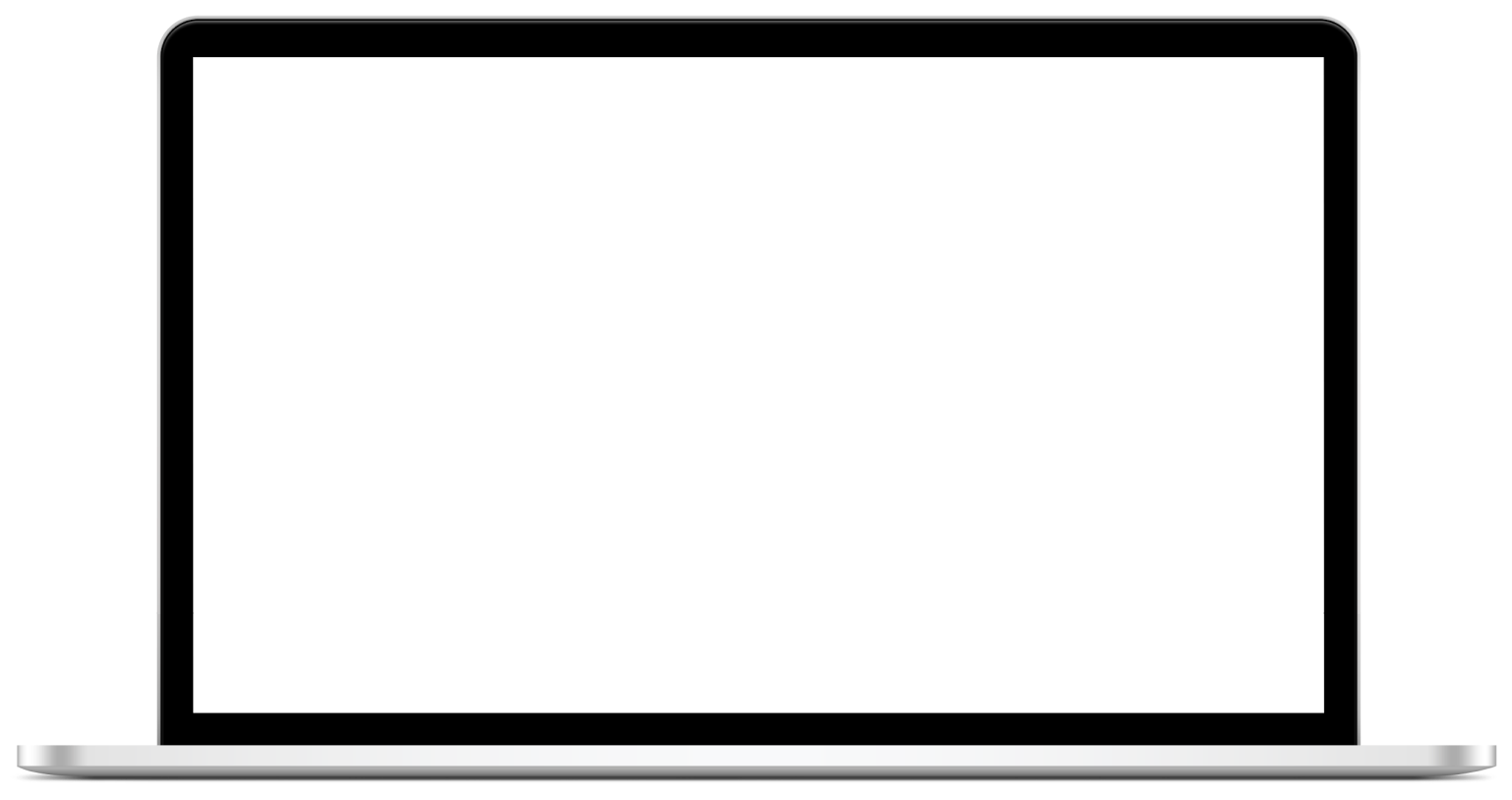 Create custom reports on team utilization
Leverage analytics to create custom insights to drive team engagement, workplace policies, desk assignments and more.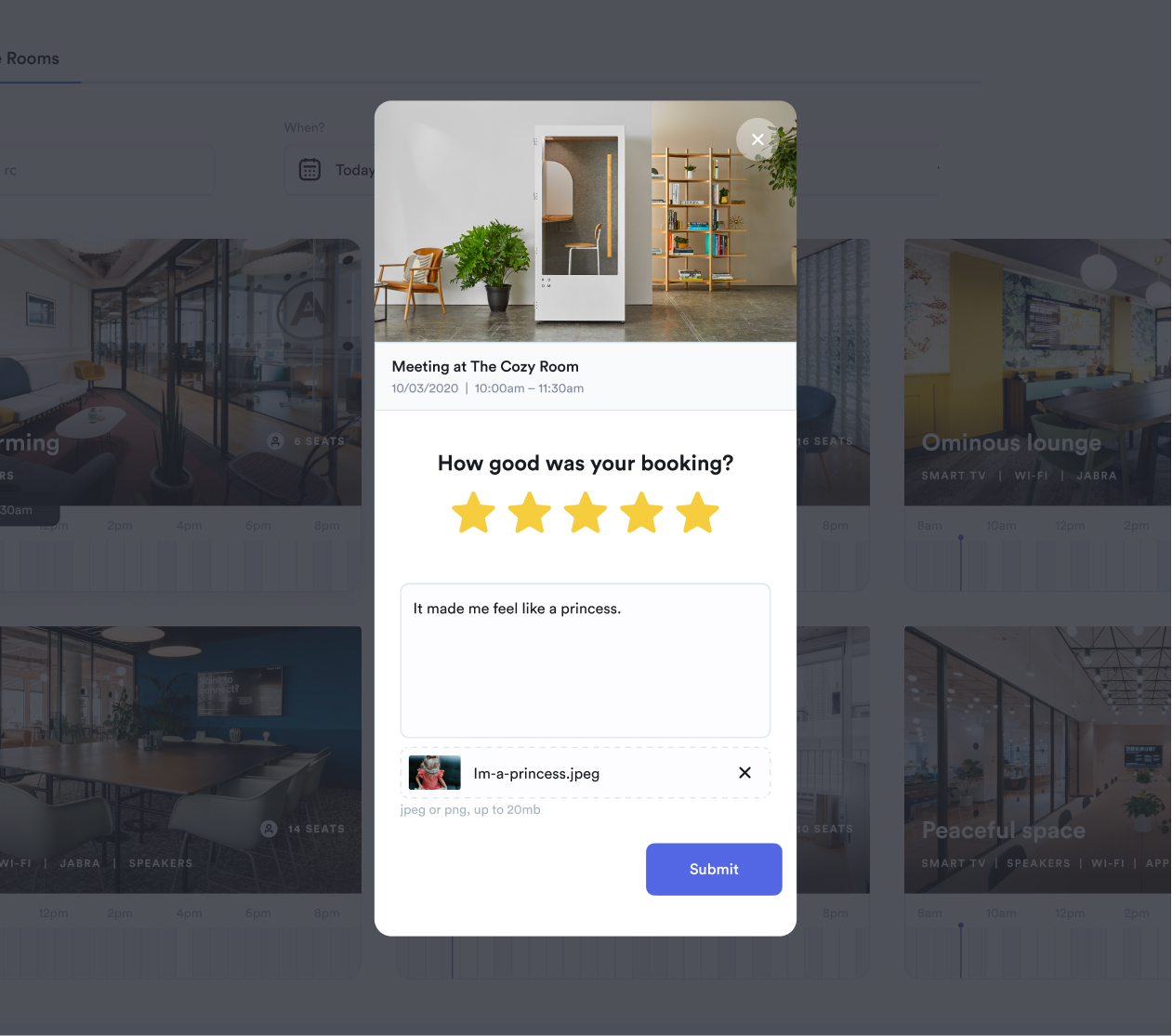 Learn how to make the workplace a place to be
Adapt to the real-time needs of employees and utilize ratings to adjust the workplace to the preferences of individuals and team leaders.
Streamline help center and facility management
Manage service and facility tickets with intuitive request functionality that connects with property, office and team managers.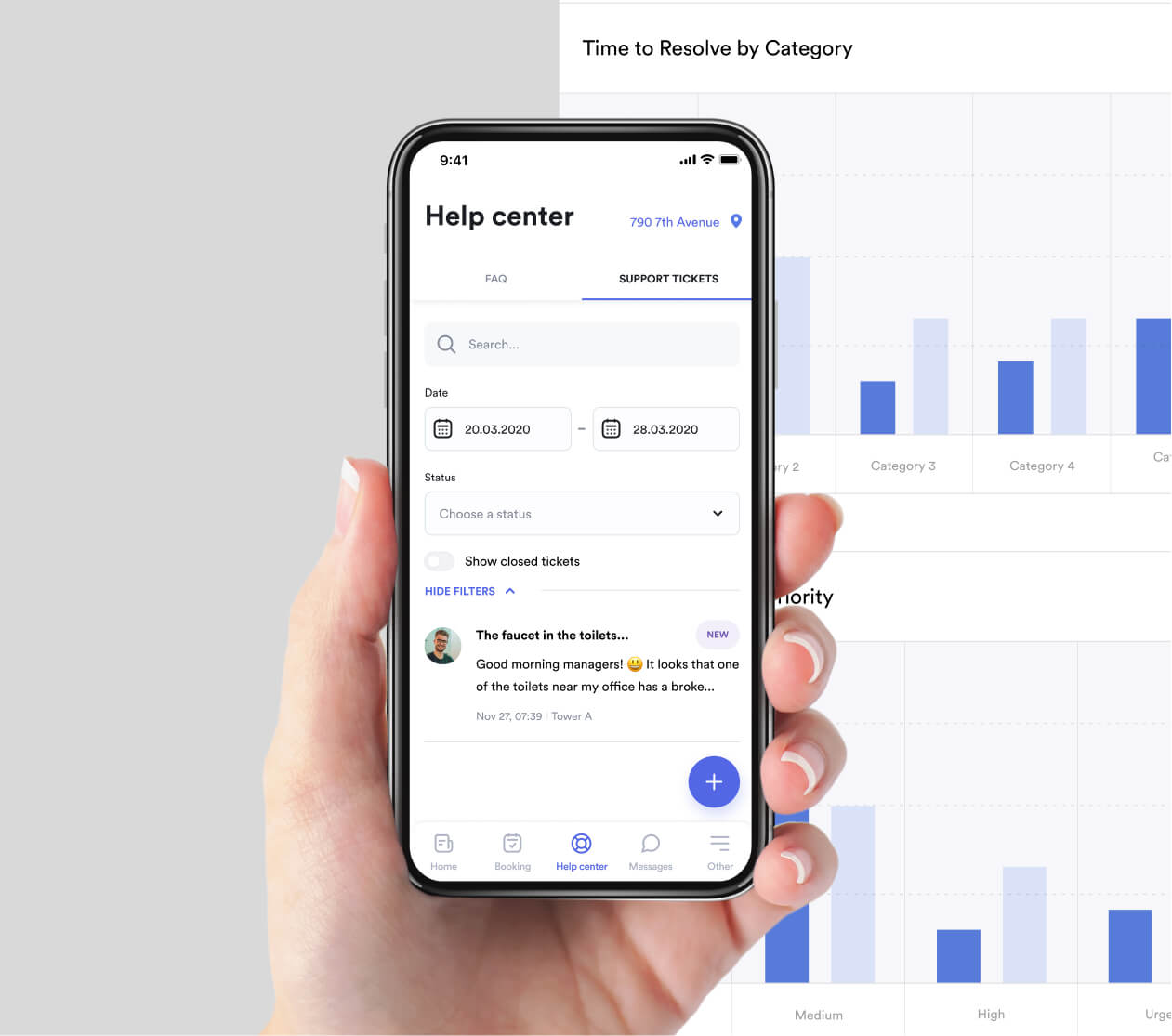 Build the ecosystem for your community
spaceOS combines technology, digital content, on-site community engagement and partnerships with leading integration providers to customize the workplace ecosystem for your community.
Our Integrations
Start a conversation with spaceOS
Whether you are at the beginning of your digital transformation or looking to connect your workforce and drive employee engagement, spaceOS delivers life-improving technologies tailored to the needs of today's hybrid teams.
Book a demo or reach out to learn more about our global community of partners.