Flex-Space
Flex-Space Management
spaceOS transforms the leasing lifecycle by eliminating complicated manual processes, leveraging real-time lease and portfolio analytics, and nurturing occupier relationships.
Maintain and increase portfolio returns, attract and retain top occupiers, and compete in an increasingly data-enabled and flexible market with spaceOS.
Book a demo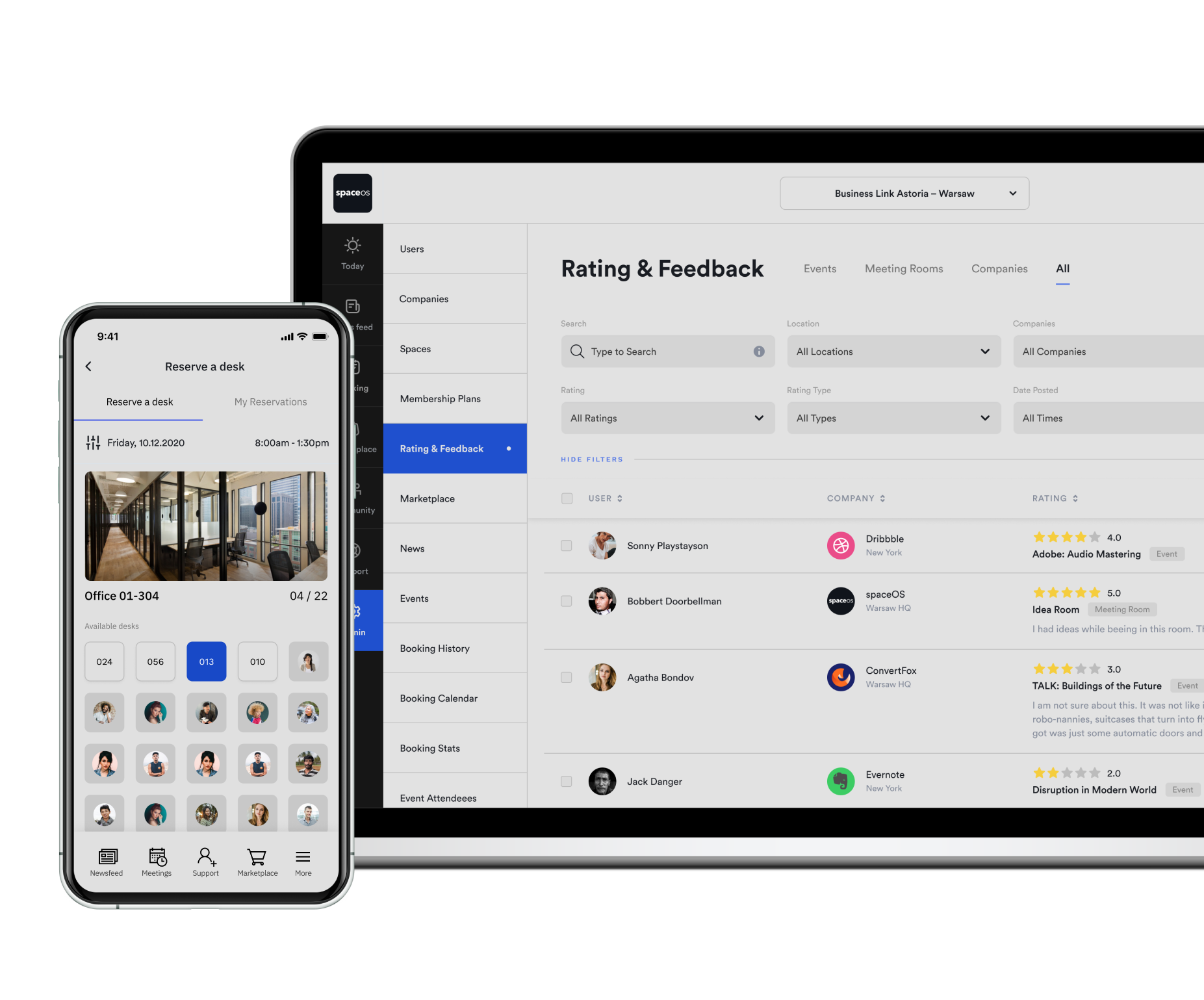 Inventory Management

Make your assets flexible and manage them all in one place. Generate leads for available inventory and create offers instantly. Get real-time visibility into inventory performance with accurate information and alerts on the status of every space. Configure space layouts dynamically with accompanying amenities and services.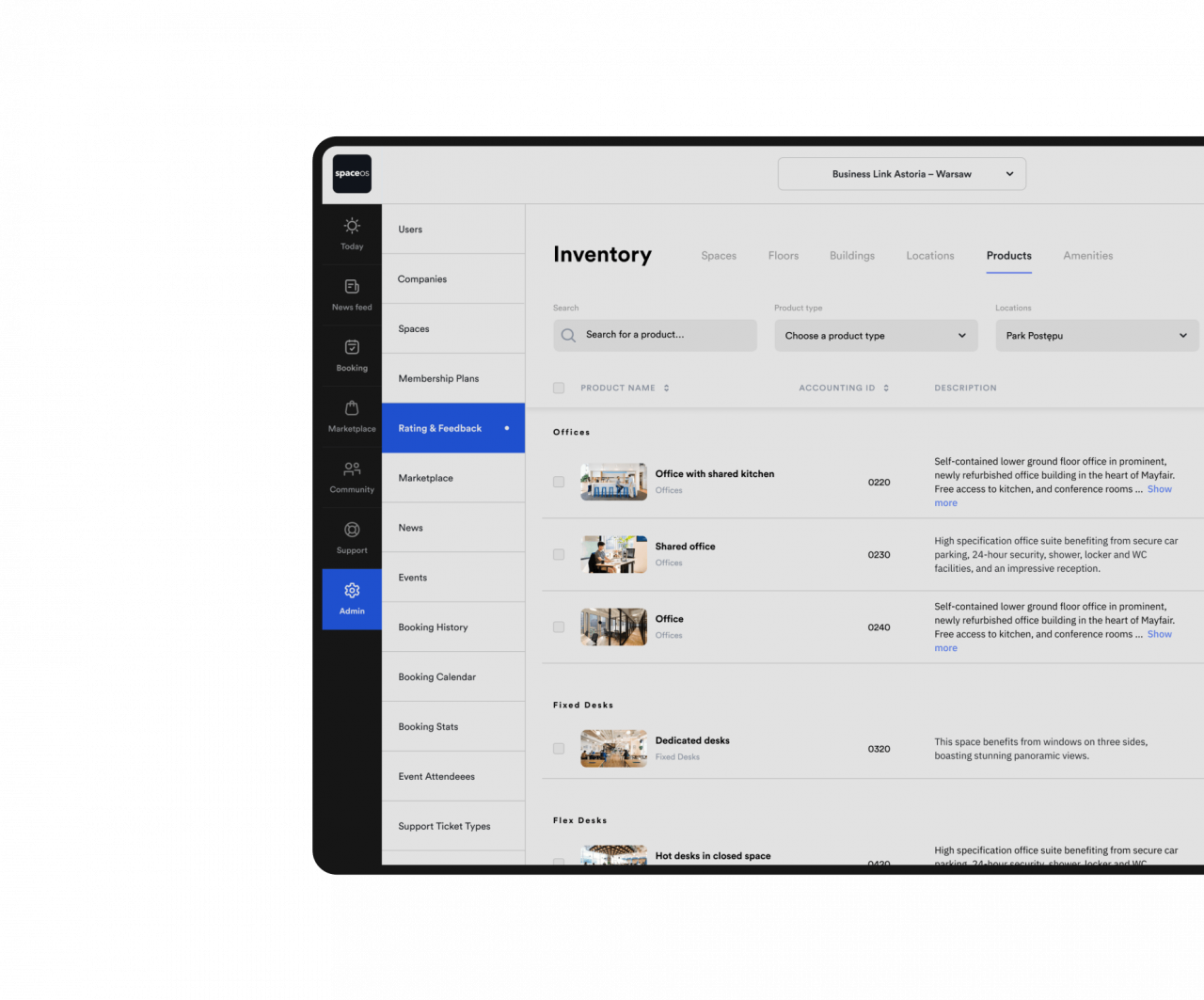 Occupier Management

Create visibility for your occupier relationships including issues, sentiment, and health. Get actionable insights about leases and occupiers, visualized in an easy to interpret way. Understand occupier information and happiness, and receive real-time alerts when occupier retention is in danger.
Lease Management

Stay in the know and monitor every opportunity from the second a prospect enters your pipeline. Drive leads, leases, and renewals with tools to deliver an outstanding service to prospects and occupiers. Keep leases moving on the go and receive alerts when your attention is needed. Centralize all contract data in a single repository, and be able to view lease durations and commitments to quickly evaluate upcoming renewals and vacancies.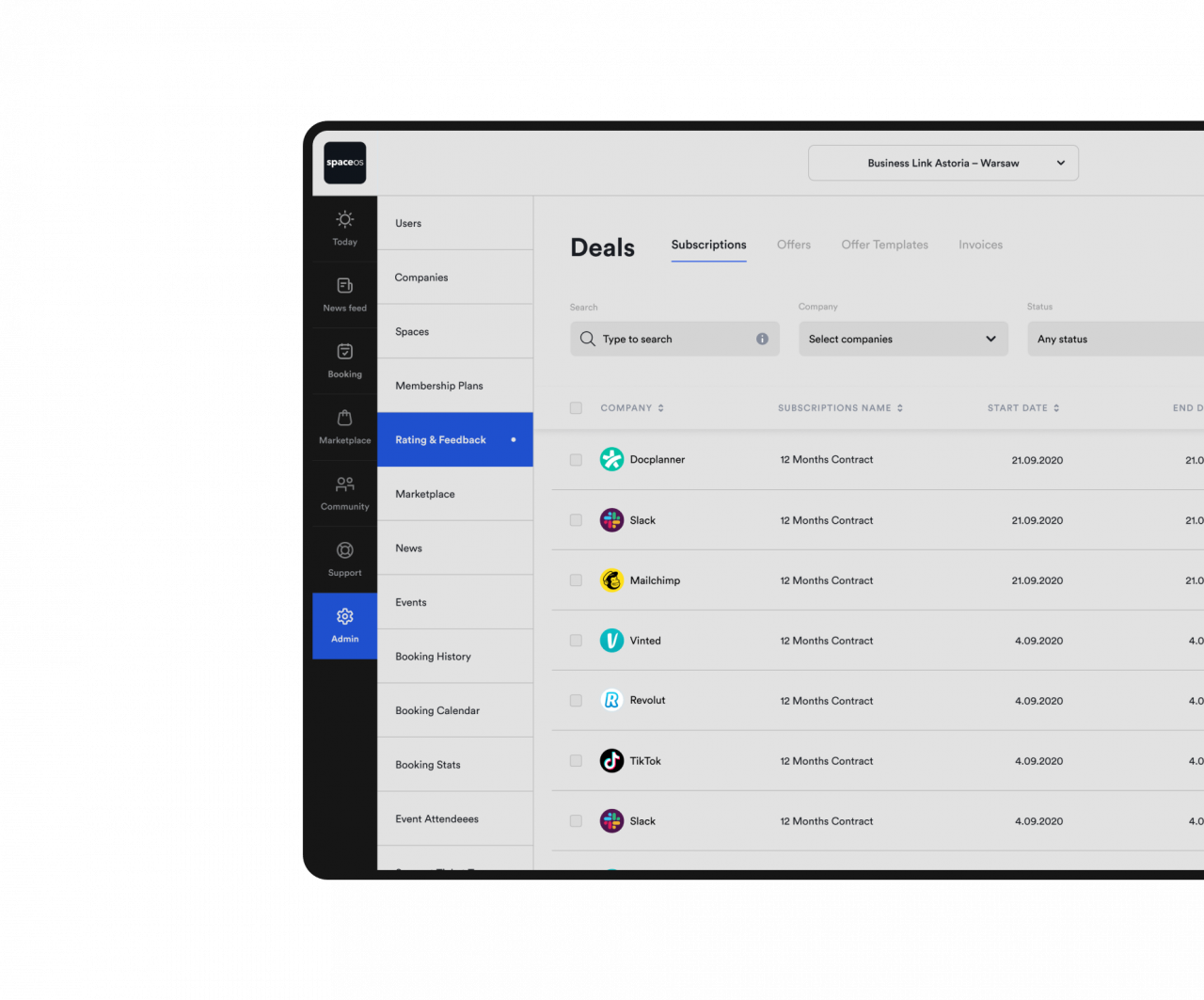 Contact
Poland
Warsaw Spire
plac Europejski 1
00-844 Warszawa
Thank you for your message.
We will be in touch shortly.