Product
Connected workspaces
Turn any real estate asset into a connected workspace with support management, meeting room & desk booking, access control, air quality monitoring, parking management, lease management and community programming with news, events, and communication.
Get started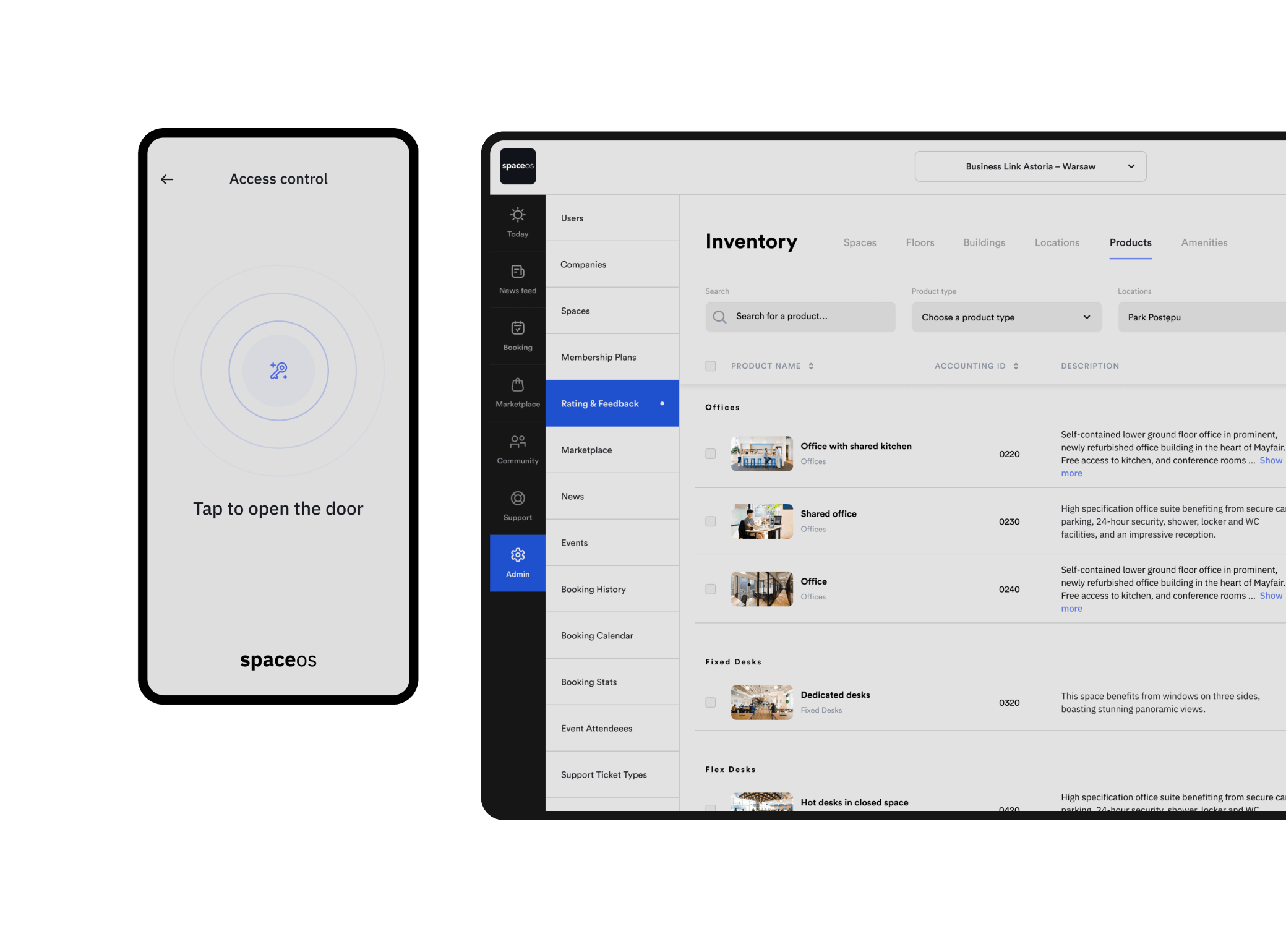 The Super-App

spaceOS provides a super-app that gives members and employees instant access to the community and 24/7 on-demand access to programming, amenities, and services. Best in class user experience and user interface design makes the spaceOS app a charm to use while simplifying the daily tasks of occupiers.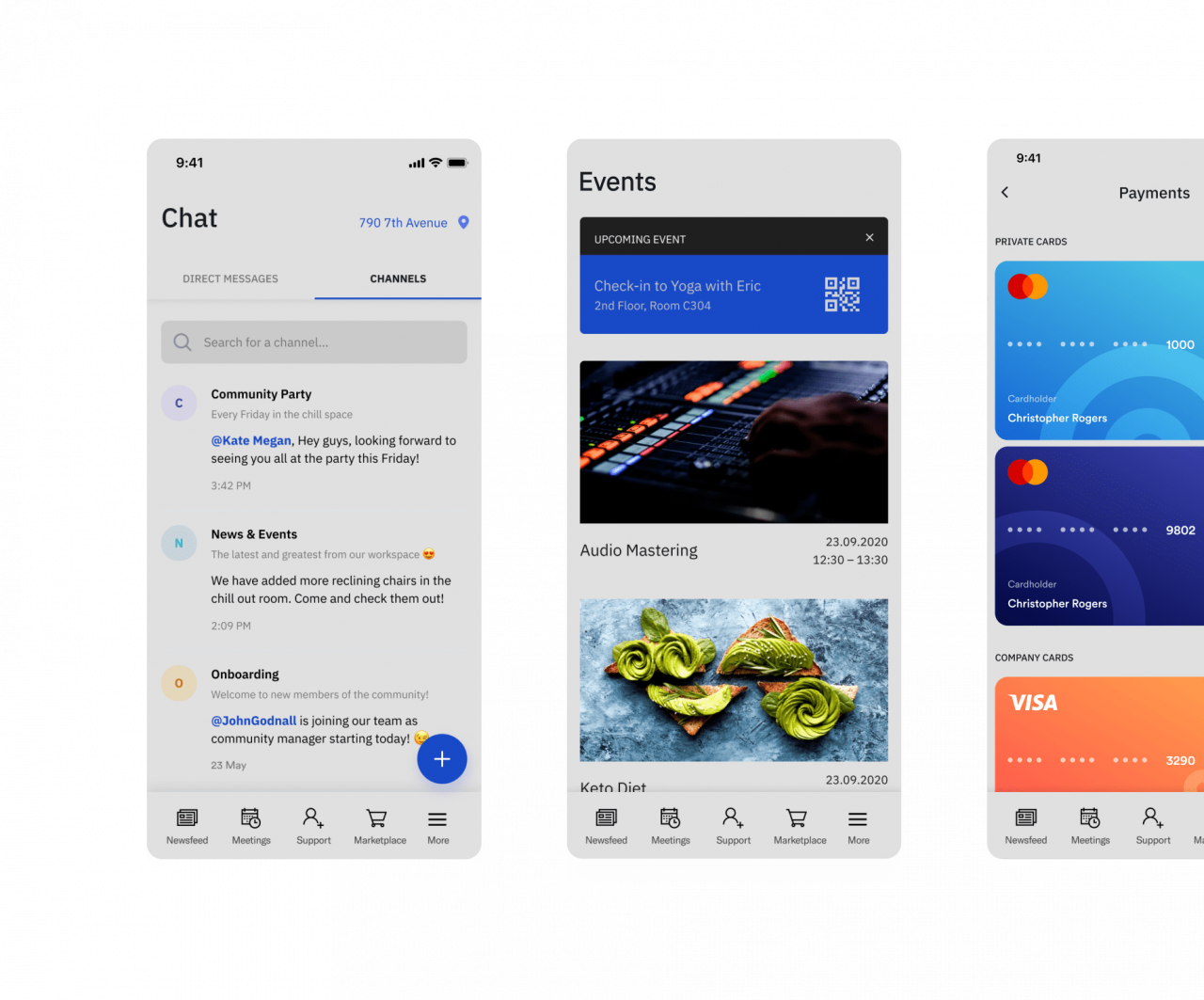 Occupier & Lease Management

Manage your space fluidly and close leases faster and on-demand. The traditional approach to leasing and asset management is painful and outdated. spaceOS is an integrated property and space management platform for office real estate and flex-space operators, which transforms any asset and space into a flexible and responsive on-demand offering.

Flex-Space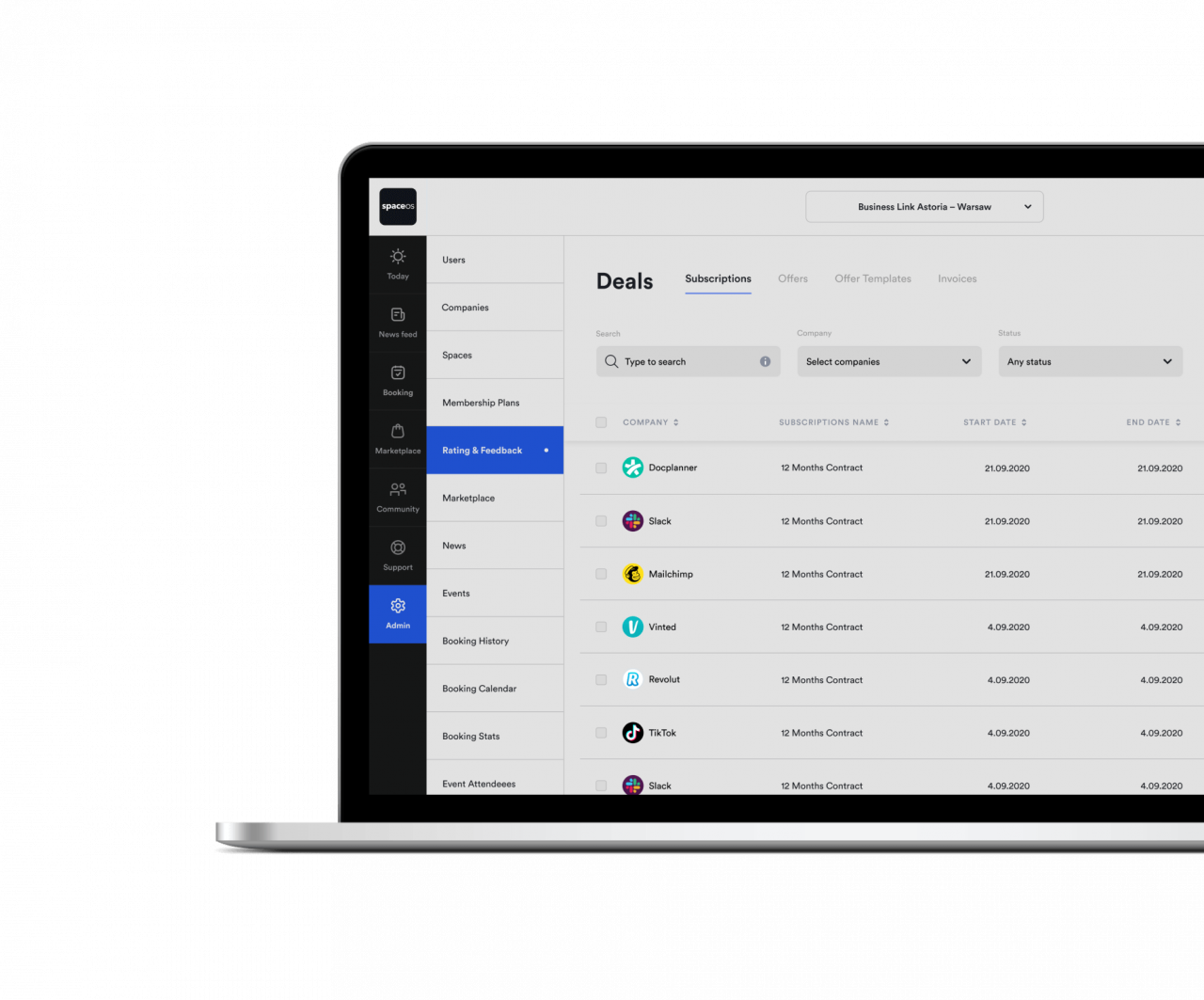 Support & Facility Management

Take facility management and building operations to the next level, establish real-time response and work-order processes. Integrate disinfection and cleaning routines and provide real-time support and response to your customers.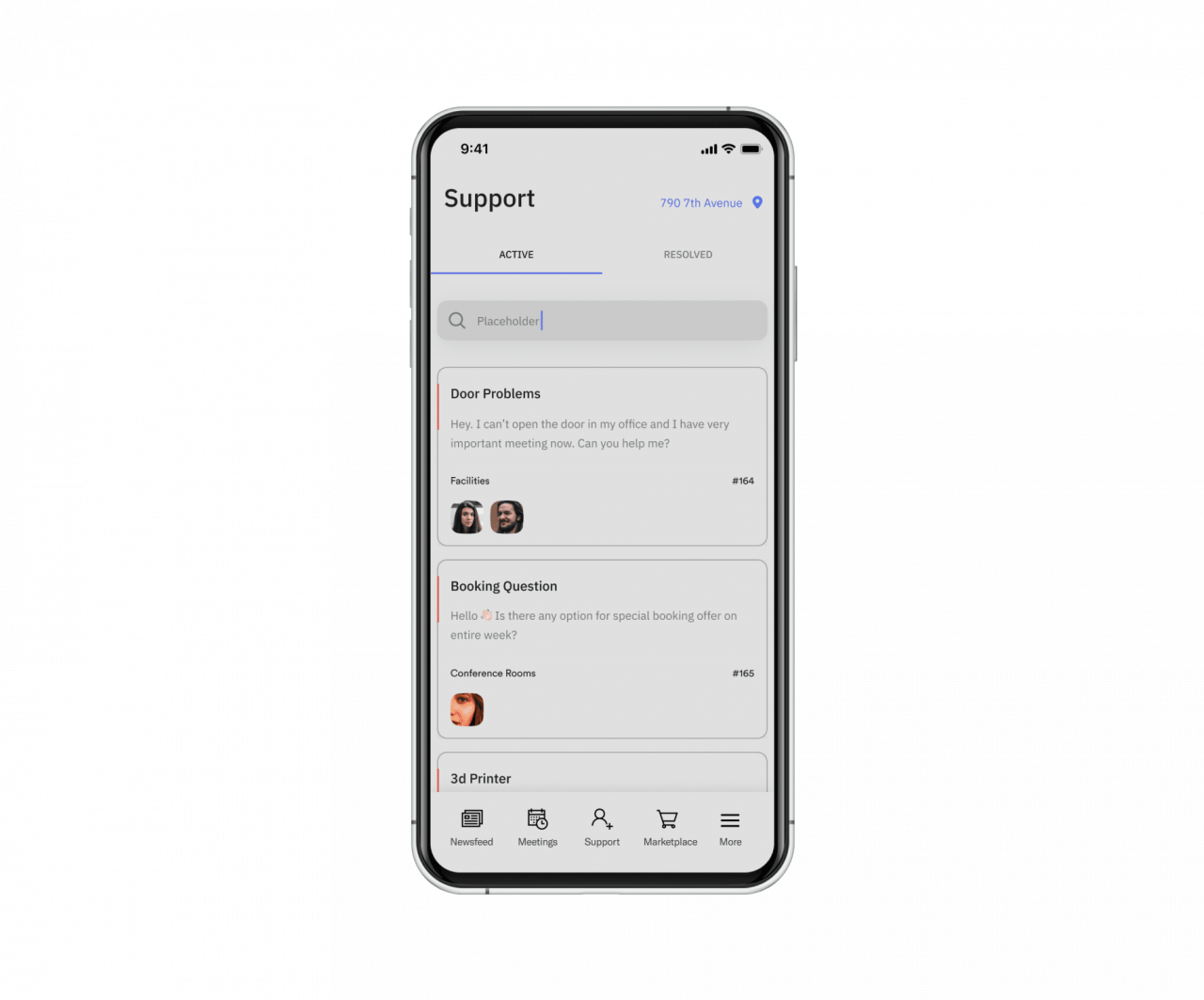 Marketplace & Services

spaceOS enables the creation of hyperlocal marketplaces comprised of retail, food, and other local services within the platform. Build marketplaces for your properties to create a more sophisticated offering for your occupiers, while supporting the local merchant network.

Activate marketplaces for your communities and connect on-site and off-site vendors and services with an end-to-end transaction and payment system.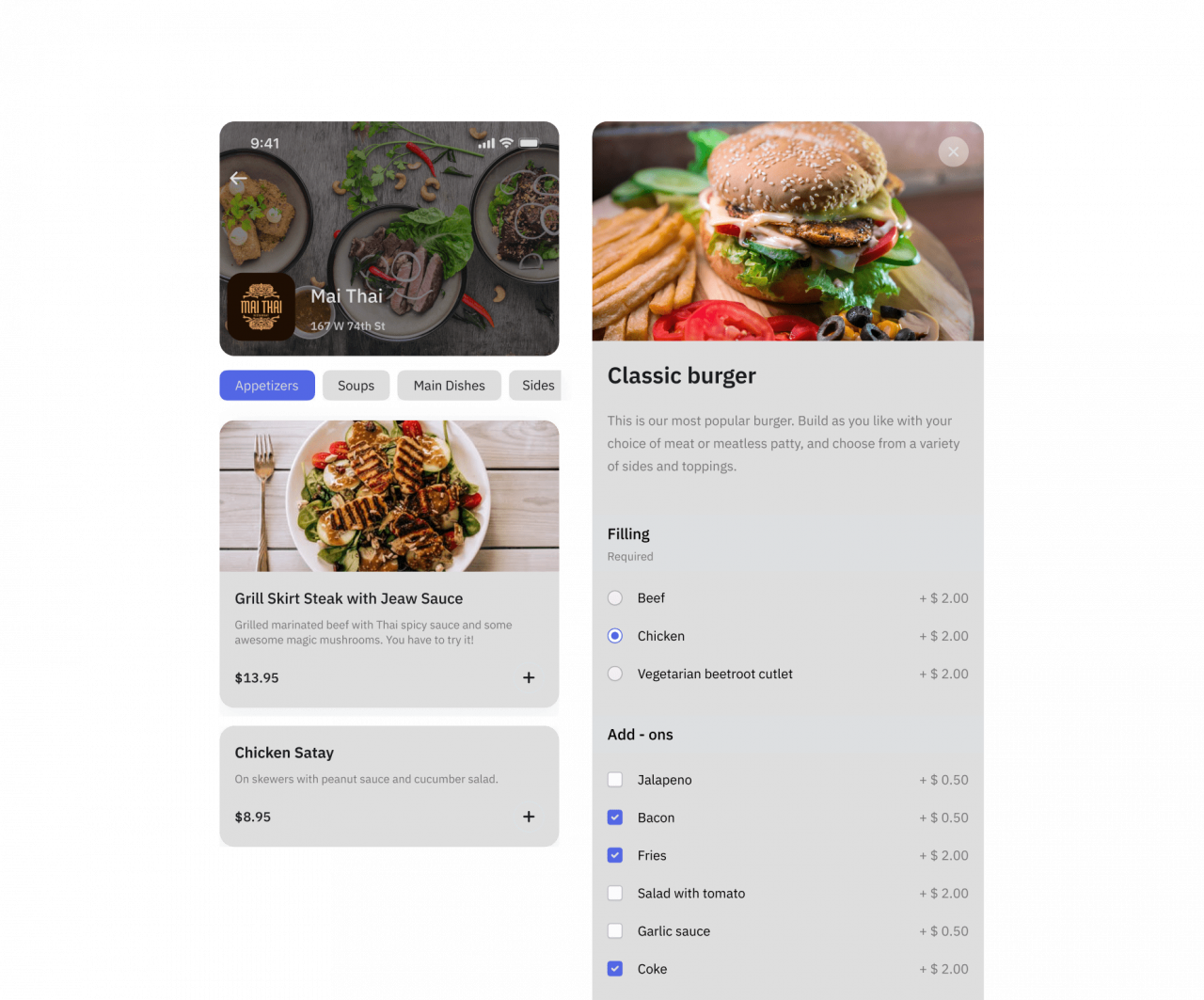 Data & Analytics

spaceOS collects and analyzes data and provides the necessary insights to continuously improve the experience of workspaces and properties.

Making data-driven decisions and allowing the exchange of critical data with other systems is key to operating efficiently. By collecting and analyzing the behavioral data of employees and members, spaceOS enables the operator to understand its occupiers.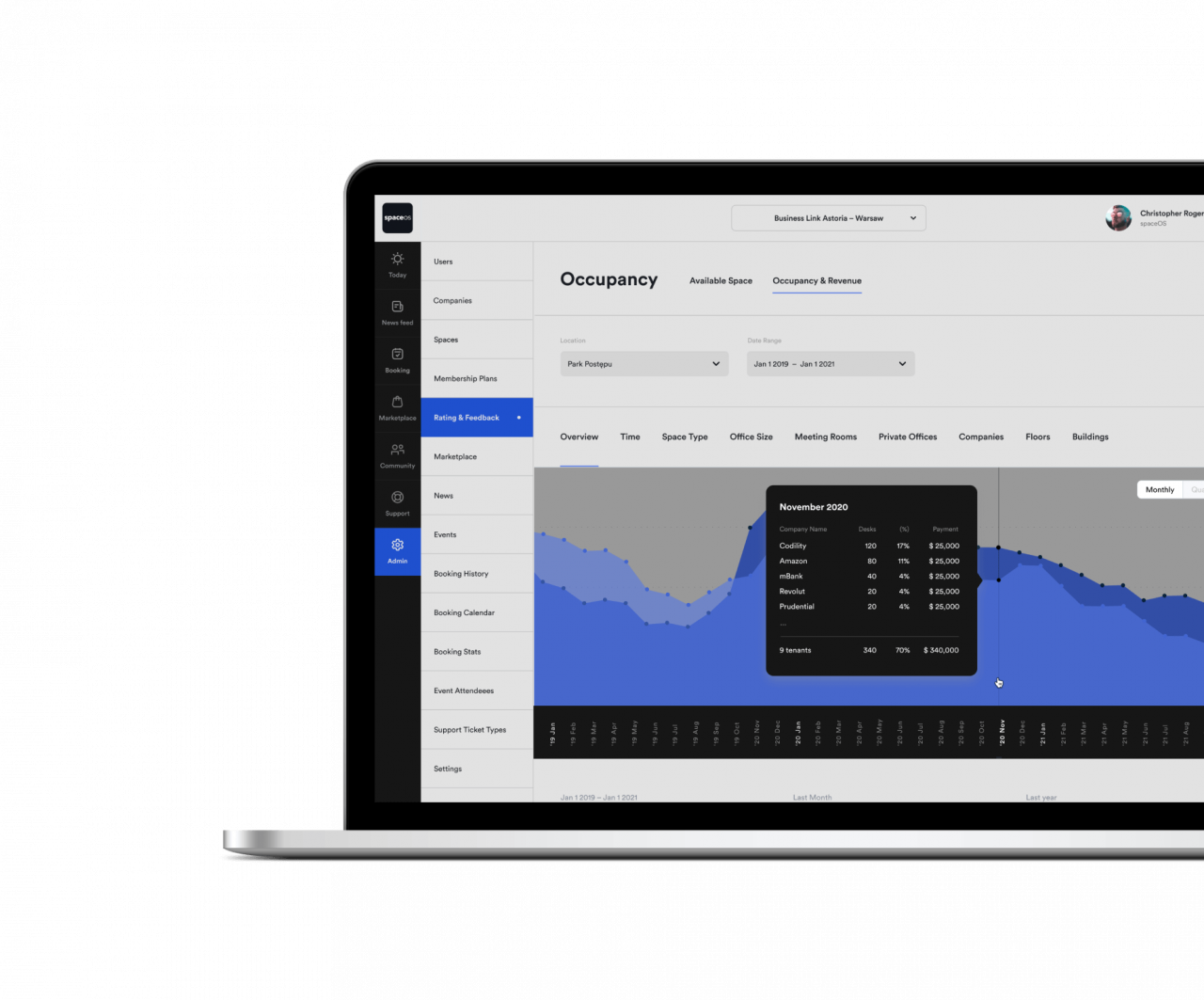 Desk Booking & Capacity

Manage office capacity and ensure safe and flexible working for your employees and members with the desk booking tool. spaceOS provides an easy to use, intuitive mobile solution that allows employees and members to book a desk or a dedicated room, on-demand and social.

Adapt rapidly to the new flexible working across multiple locations and from home, and ensure that workforces can operate safely and effectively. Implement occupancy limits and social distancing procedures and provide contact tracing at the office.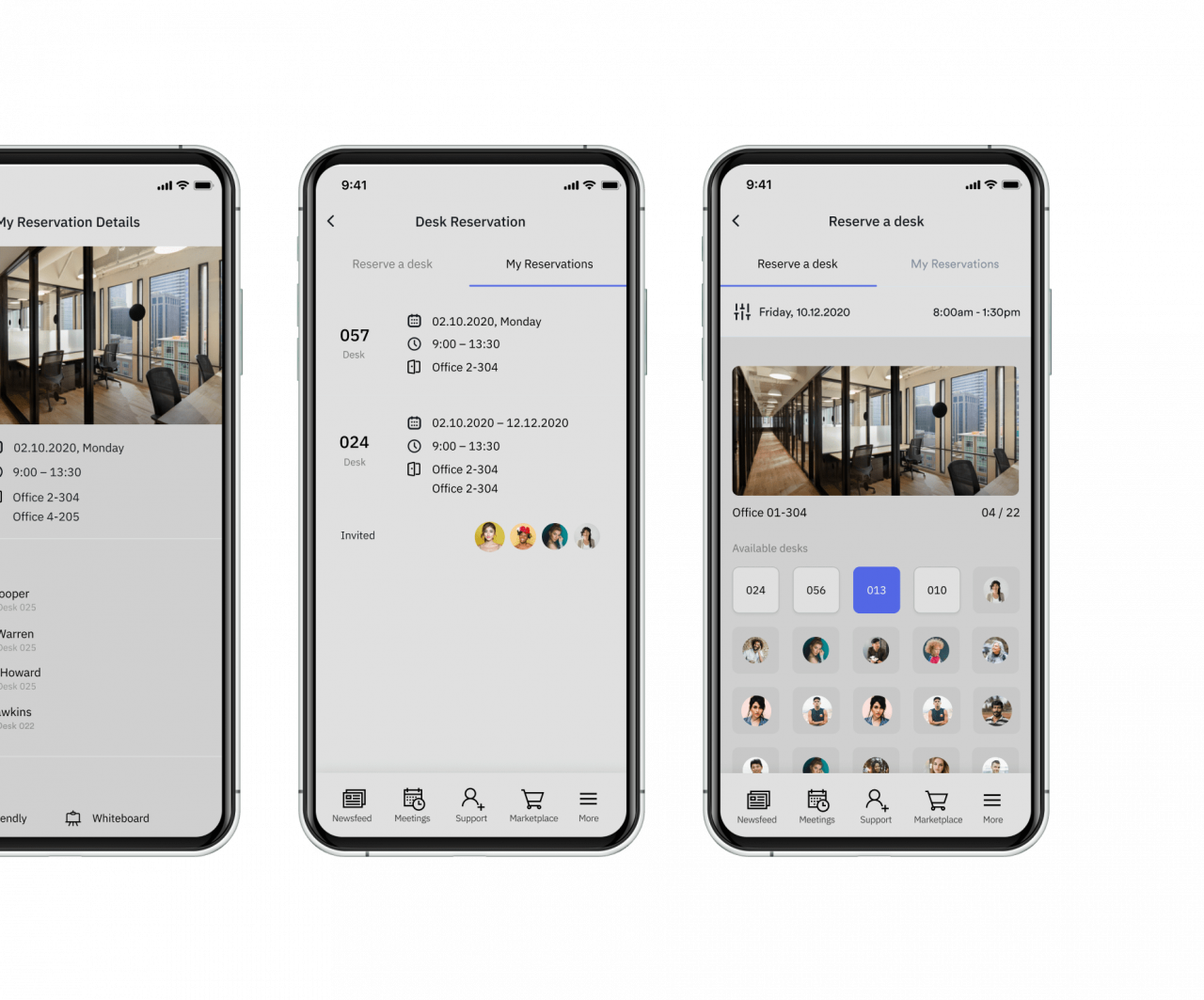 Contact
Poland
Warsaw Spire
plac Europejski 1
00-844 Warszawa
Thank you for your message.
We will be in touch shortly.