Go back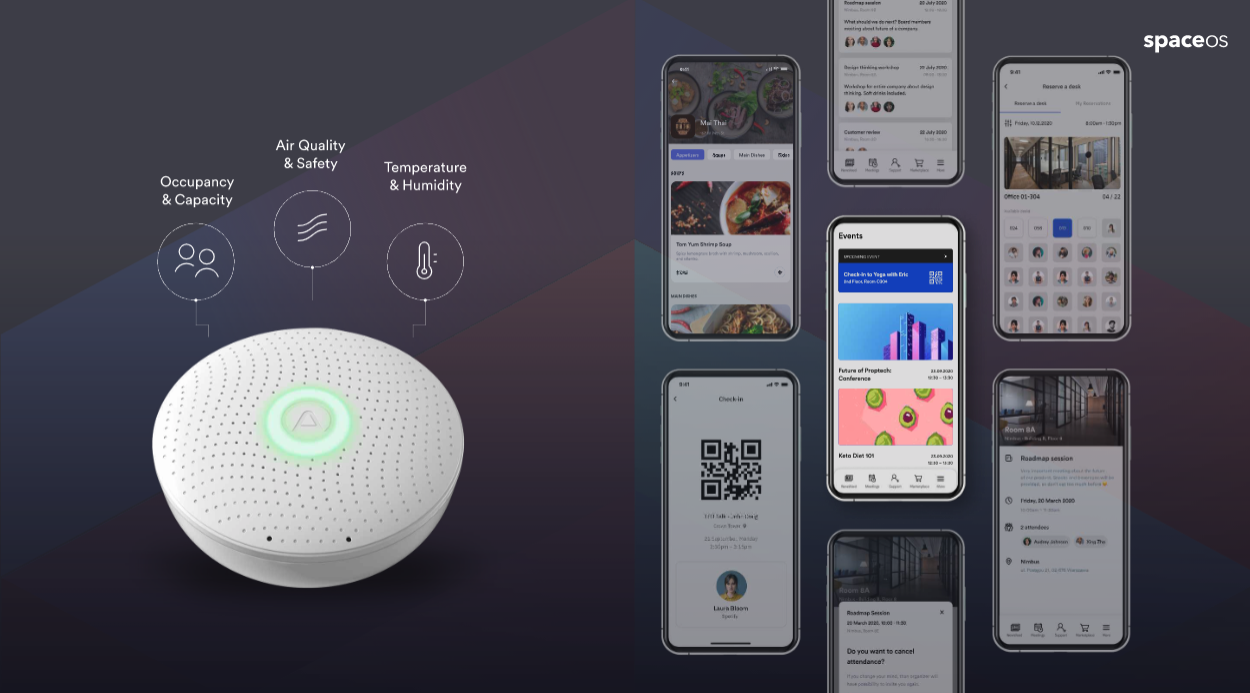 Real Estate's Phygital Frontier
How will adding a digital layer to the built world improve our lives at work?
Greg Materdomini | Head of Sales, Americas | spaceOS.io
Phygital is a marketing term coined to describe the physical environment augmented with a digital layer. We are starting to see this in many verticals from retail and travel to banking and real estate.  But how can adding a digital layer to the built world improve talent attraction & employee engagement while optimizing your floorplan and reducing your real estate footprint?
Let's start with engagement. According to Forbes, employee engagement "Is the emotional commitment the employee has to the organization and its goals." Employee engagement, which had been fairly static for the last 20 years, reached an all-time high of 40 percent in July, according to a Gallup survey of 3,127 full- and part-time U.S. workers.
Why? According to SHRM, some say the primary reason is employees who were disengaged got laid off en masse, but others believe the increase is the result of improved communication between employees and their leaders. For companies to maintain a motivated, productive workforce, senior leaders need to find the best methods to gather and interpret employee feedback, including from remote workers, and make changes accordingly.
It's time to think phygitally.  Technology is an enabler and is by no means a silver bullet. Organizations must give people the confidence, transparency, and information needed to be empowered. Tools alone don't solve that. Companies started to understand that fixing the source of employee disengagement by helping them with tools that optimize their workflows ultimately led to employee empowerment. Even working remotely, as long as the right tools are in place to help employees feel empowered, they will connect with their work in a way that allows greater empathy.
We see that open communication and inclusion leads to greater engagement percentages.  But how does that hold up in a remote dominated workforce? People are and will remain central to any business. A McKinsey survey of office space managers conducted in May found that after the pandemic, they expect a 36 percent increase in work time outside their offices, affecting main offices and satellite locations. This means companies will need less office space, and several are already planning to reduce real estate expenses. Moody's Analytics predicts that the office vacancy rate in the United States will rise to 20.2 percent by the end of 2022. A survey of 248 US chief operating officers found that one-third plan to reduce office space in the coming years as leases expire. Although this number is on the rise, people will still need to come into the office, and you need software to help organize this shift.
spaceOS helps to connect these dots, providing personalized collaborative engagement tools, flex office solutions, and space optimization metrics. spaceOS is currently used by over 100,000 people in 17 countries and is a solution that allows employees at any level to connect with colleagues, book a desk or meeting room on the fly, post live content, conduct surveys, digitally gain access to all offices, and even order food.
Companies that use spaceOS report an improvement in collaboration and a seamless transition for their employees to remote/in office work options as needed. These companies not only use remote work as an option for business continuity, but they also use remote work to attract talent and improve employee collaboration.
It is designed to be an easy-to-use platform for any employee. The data retrieved from users can provide valuable insights into office, desk, and meeting room utilization, hence backing up your assumption that you are paying way too much for office space.
White-labeled technology like this can consolidate much of the underutilized and outdated software you are currently employing and give you true visibility into what services your employees really appreciate, and what options are wasting valuable resources. spaceOS helps to deliver a digital workplace strategy that builds upon innovations in workplace technologies like automation and collaboration to deliver connected experiences and drive user adoption.
Some forms of remote work are likely to persist long after COVID-19 is conquered. This will require many shifts, such as investment in digital infrastructure, freeing up office space, and the structural transformation of cities, food services, commercial real estate, and retail. For most companies, having employees work outside the office will require reinventing many processes and policies.
This is the time to leverage your organization's post-pandemic priorities to adapt, evolve and execute a phygital workplace strategy that builds a smarter workforce and reduces your number two expense, real estate.
Go back