Go back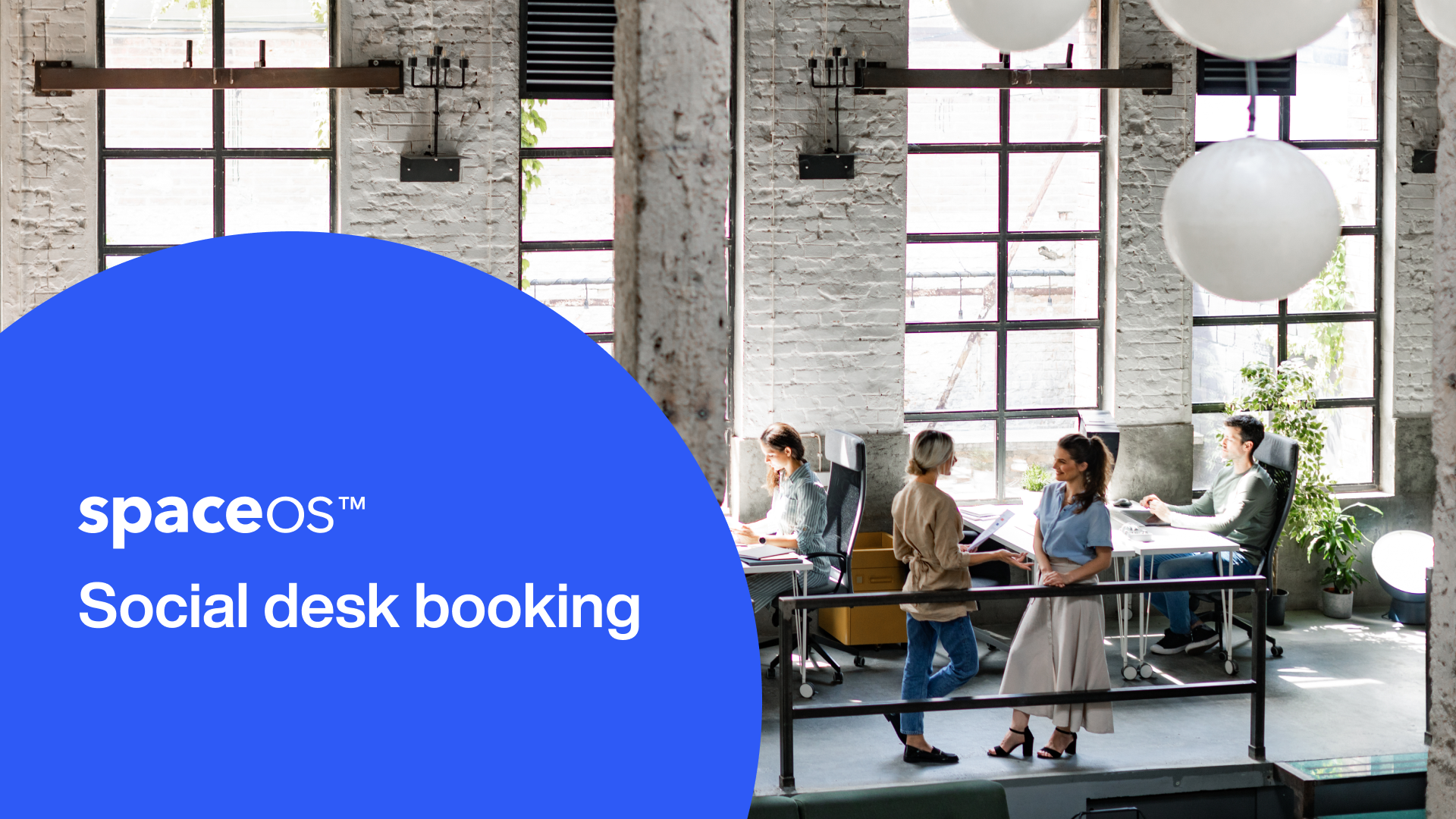 Introducing the All-New Social Desk Booking
The brand new spaceOS feature that empowers active collaboration and social working experiences – Introducing Social Desk Booking
With the world slowly acclimating to the 'new normal', businesses are adapting their workplace environments to best fit their employees' needs. Many different possible models have emerged, and among a myriad of fresh options, hybrid working has become a popular solution for enterprises. As McKinsey rightly points out in a recent study on this subject: "hybrid work is here to stay. More than four out of five survey respondents who worked in hybrid models over the past two years prefer retaining them going forward".
This new tendency poses a challenging question for businesses: "How do we effectively adopt a hybrid working model?" – With company and employee needs at the forefront, businesses are looking to simplify this transition, and Social Desk Booking is one of many solutions designed to assist them in the implementation of an effective hybrid working model. 
As a leading proptech innovator and provider of simplified tech solutions to streamline the otherwise complex management of workspaces, spaceOS provides the necessary tools to implement hybrid working easily and effectively. Our operating system allows tenants, leaders and employees to manage their daily work life from the palm of their hand, converting everyday tasks such as office access control, desk booking, team communication, task assignment, space management and everything in between into a simple, straightforward action.
One of the aspects many of us miss from pre-pandemic times is the social aspect of working alongside our colleagues. Not only that, but oftentimes face-to-face collaboration and teamwork are essential when it comes to certain projects and duties that require a more hands-on approach, favouring in-person cooperation.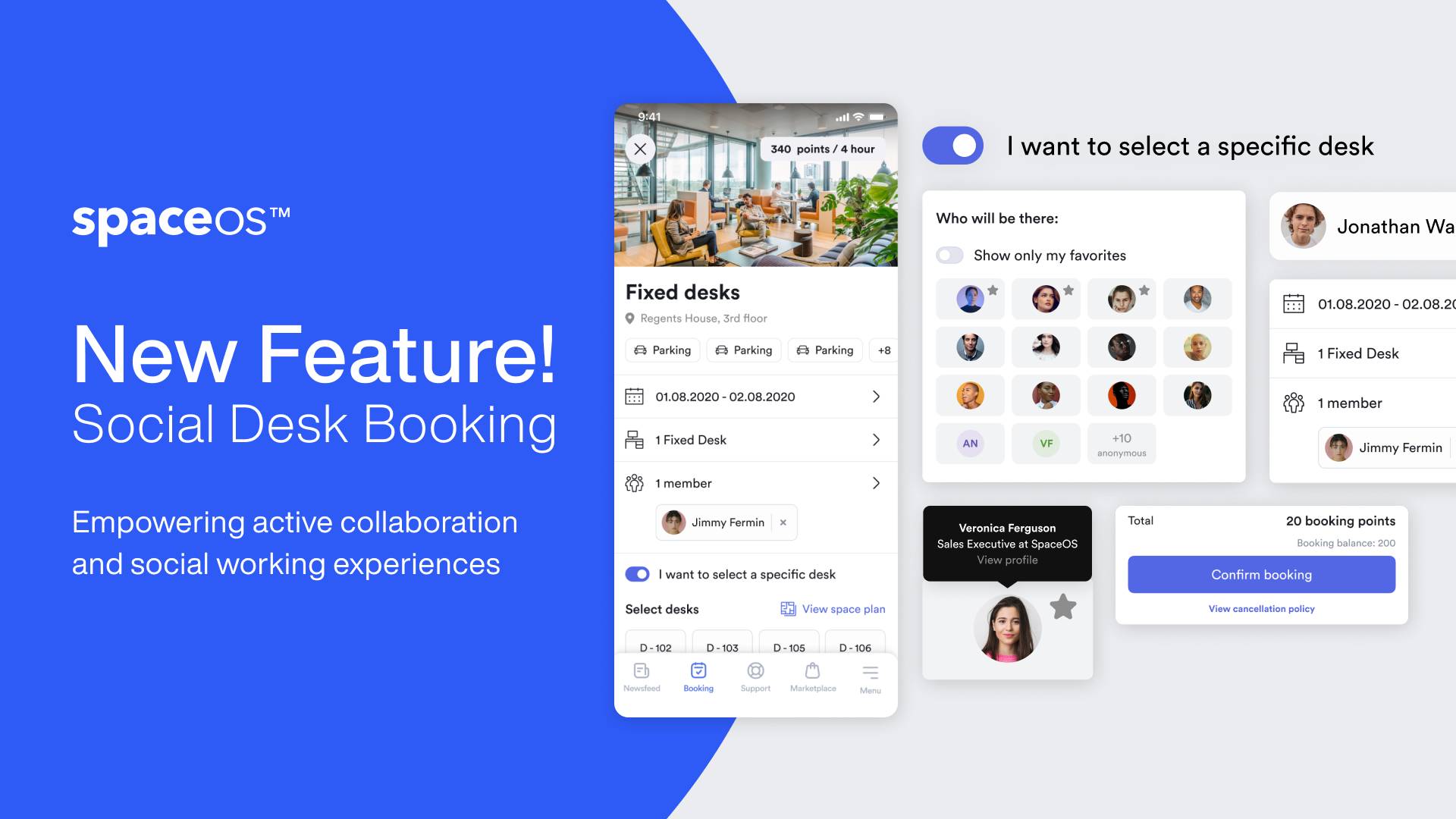 Introducing the all-new Social Desk Booking
With all of this in mind, spaceOS has just dropped an exciting new feature available across the platform and app. Social Desk Booking not only allows managers and colleagues to keep tabs on who is in the office and when, assuring comprehensive space optimization, but also encourages the all-important social aspect of on-site working. 
Our new Social Desk Booking feature brings numerous benefits to the table, allowing colleagues to book desk space close to their friends or teammates, enabling active collaboration, increasing team productivity, creativity and boosting group results.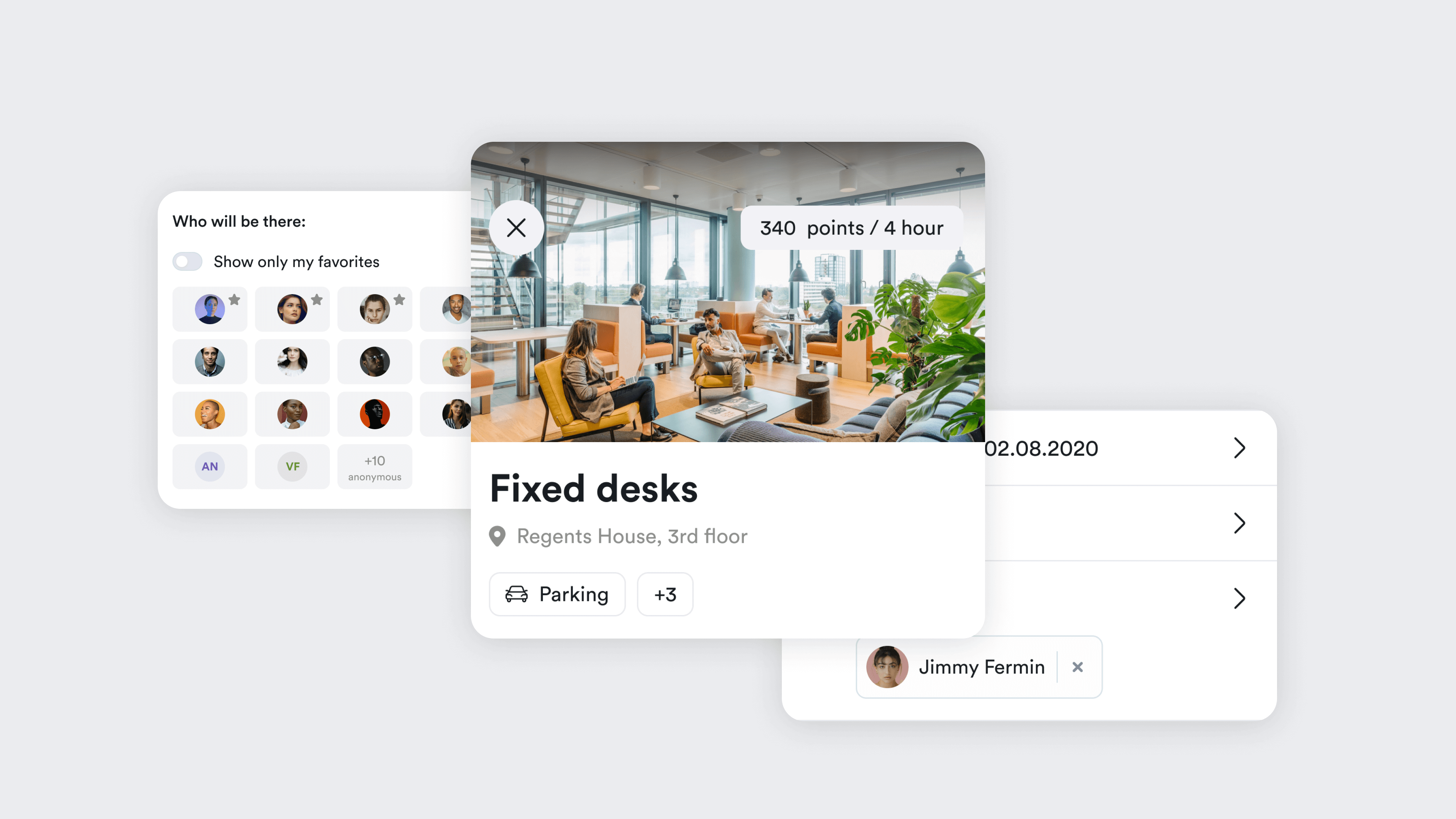 Who's in today?
Checking out who is in today has never been easier – colleagues that are working in the office on any given day will now appear on your home screen, giving you a quick overview of who you'll be sharing your workspace with.
Click on 'Who's coming in today?' for the full list of people you can expect to see around the office.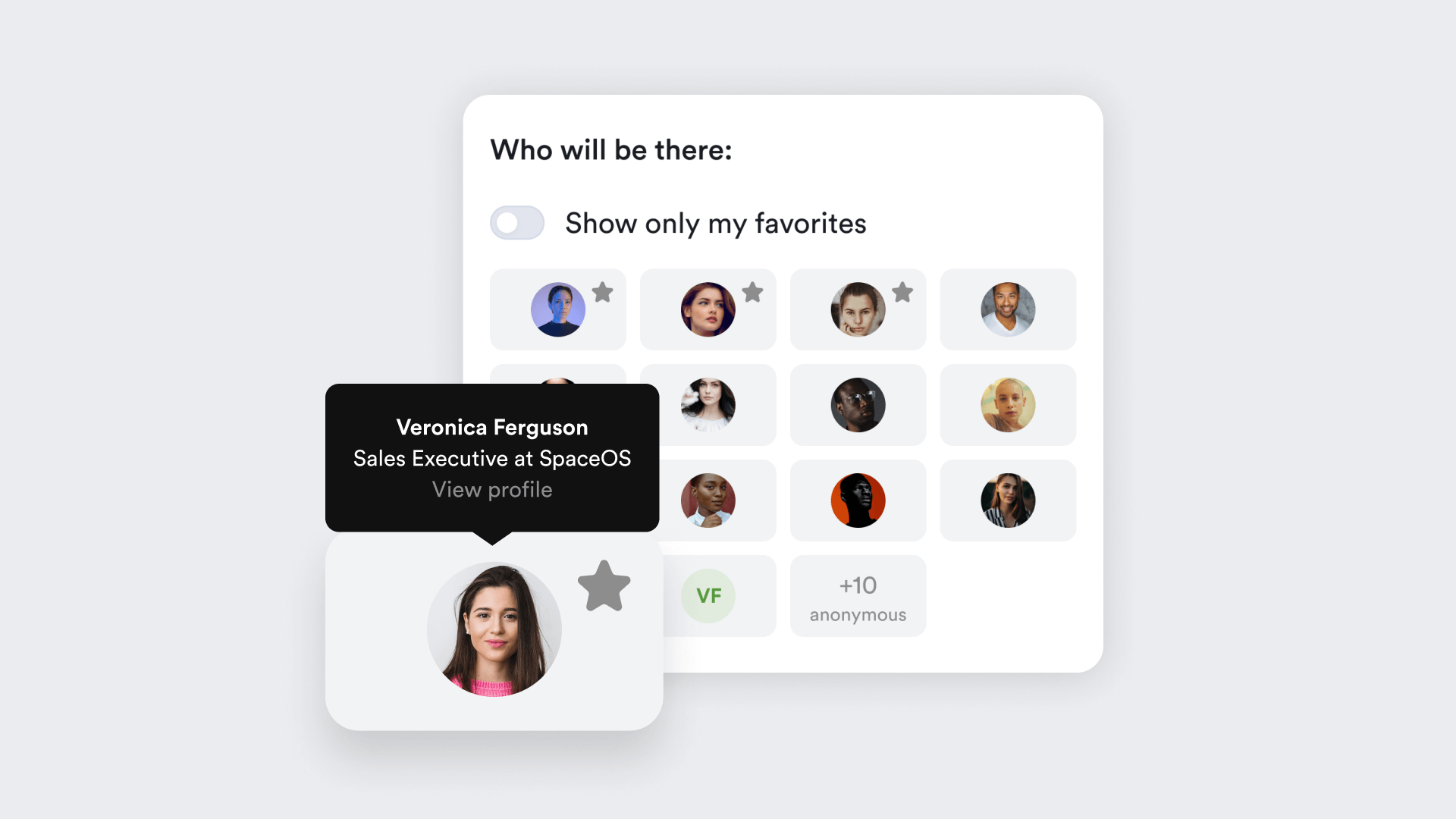 Collaborate in shared spaces
You can now book your own in-office workspace close to your colleagues – The Social Desk Booking feature not only provides you with all necessary information on who will be working in the office, but also enables you to view the exact desk space each person has booked to work at. This allows you to book a space nearby or at the same shared hot desk. 
Your home screen displays who will be working in the office on that same day, but you can also filter by date. Once you've selected the date you'd like to view, you'll see the list of people that are set to come into the office. Simply click on the person's name whose bookings you wish to check and the relevant information regarding their reserved desk space for that day will appear, giving you the option to book your own desk close by or even at the same shared desk if applicable.  
Undoubtedly, the social desk booking integration is also an incredibly powerful resource for managers who would like to work alongside new joiners or specific employees on certain tasks, offering them flexibility and aiding them in finding a time to suit both parties, sharing their workspace to fulfil their needs.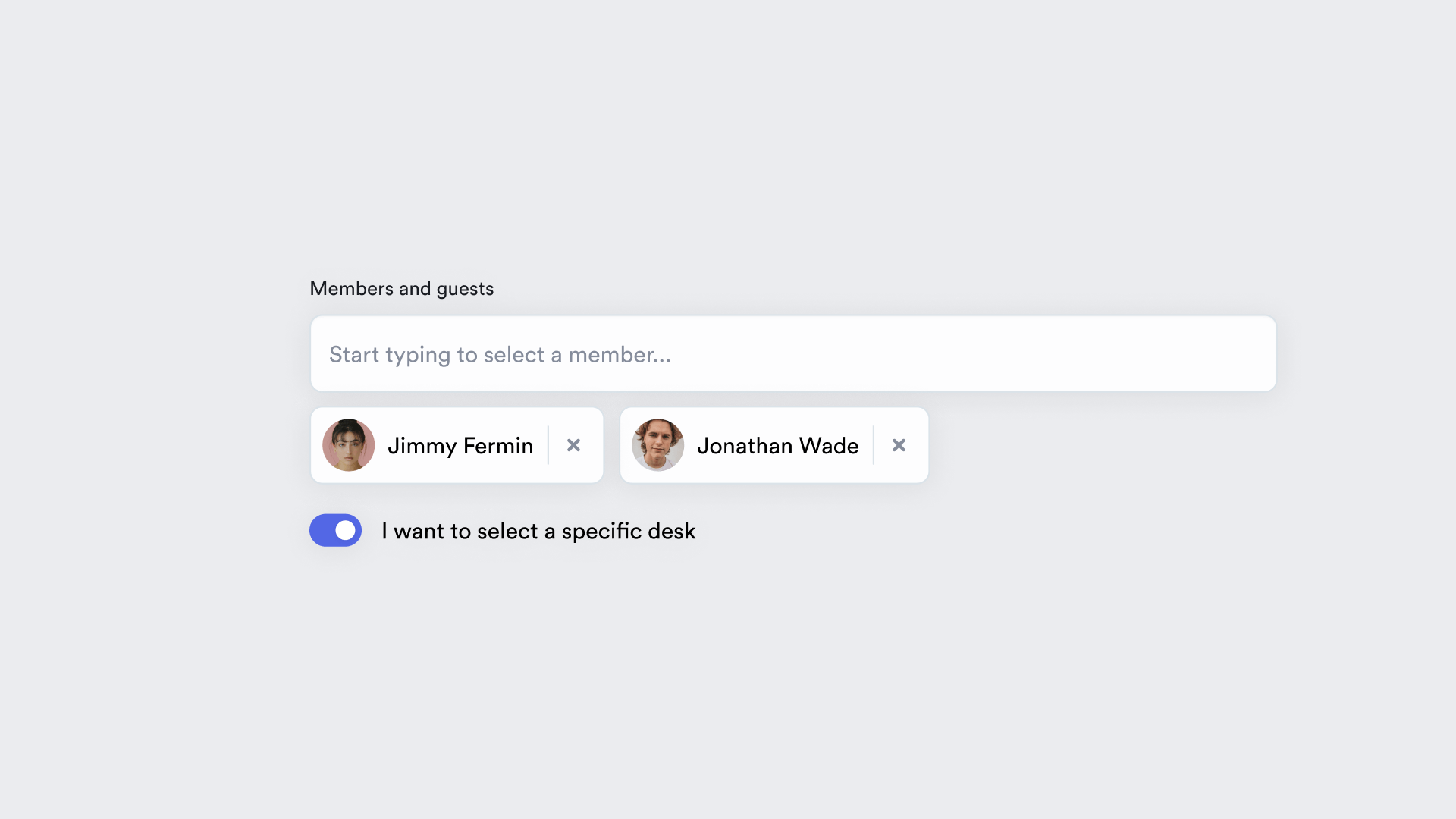 Find collaborators quickly and easily
If you are part of a larger team or department and are interested in knowing your teammates' booking slots, you can now add them to your 'favourites' list by hitting the star icon in the top right corner of the screen.
This will add certain people to your list, providing you easy access to their slots without having to scroll through the full list of names that appears on the community tab, making booking a workspace close by on any given date, much faster and easier.
View who wants to collaborate with you
The Social Desk Booking feature also lets you check in on who has booked a slot at your shared hot desk, allowing you to view who you'll be sharing your space with if someone has opted to work alongside you, whether it be a teammate or simply another employee at your firm.
You can view this by clicking on your booked desks and scrolling down to see if anyone has been added to the same hot desk.
A productive social experience
Our aim is to provide the necessary resources to create an accurate projection of expected demand for space as well as partially shift working in-office into the social experience it once was and that many of us miss, all the while enabling active collaboration on important tasks among teammates.
If you wish to deploy this new feature or are interested in obtaining more information about how spaceOS can facilitate your transition into hybrid working, request a demo here. 
Go back